A new study claims that experiencing headaches, fatigue and other symptoms of premenstrual syndrome may indicate more than just monthly aggravation. Yes, shockingly all such symptoms may be an early marker for future health problems for women who have PMS. According to the study, women with PMS may have an increased risk of developing high blood pressure in the future.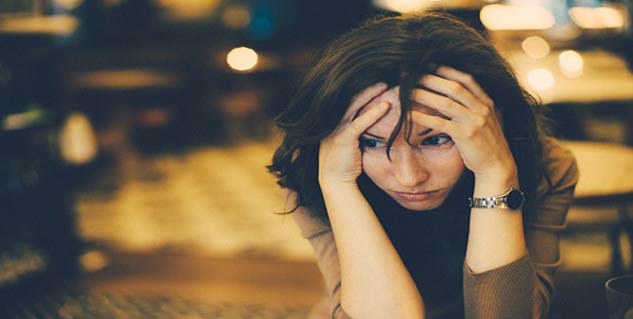 Women who had PMS at the beginning of the study had 40 percent more chances to develop high blood pressure in the next 20 years as compared to women who experienced few menstrual symptoms or never had one. High blood pressure can also lead to heart disease and stroke.


Researchers studied relationship between PMS and risk of high blood pressure in about 1, 250 women with PMS and 2,500 women with few menstrual symptoms. Women who participated in the study were between 25 and 42 years old at the beginning of the study and researchers followed them for next 6 to 20 years.


At the start of the study, and every two years afterward, the women were asked whether they had received a diagnosis of high blood pressure from their doctors in the past two years. It was found that the link between high blood pressure and PMS was strongest in women who were younger than 40. Women with PMS were 3 times more likely to have high blood pressure as compared to the women who did not have PMS.


The findings of the study suggest that women with PMS should get screened for high blood pressure. However, the reason behind the mechanism that links PMS with high blood pressure is not known yet but researchers suggest that there might be some underlying differences in the blood vessels of women with PMS and those without PMS.


In addition, researchers also found that women who consumed high amounts of B vitamins thiamine and riboflavin and had PMS, were less likely to develop high blood pressure in the future as compared to women with PMS who consumed low amounts of these vitamins.


The researchers suggest improving the intake of B vitamins, women with PMS may reduce menstrual symptoms as well as risk of high blood pressure.
Image source: Getty
Read more articles on womens health