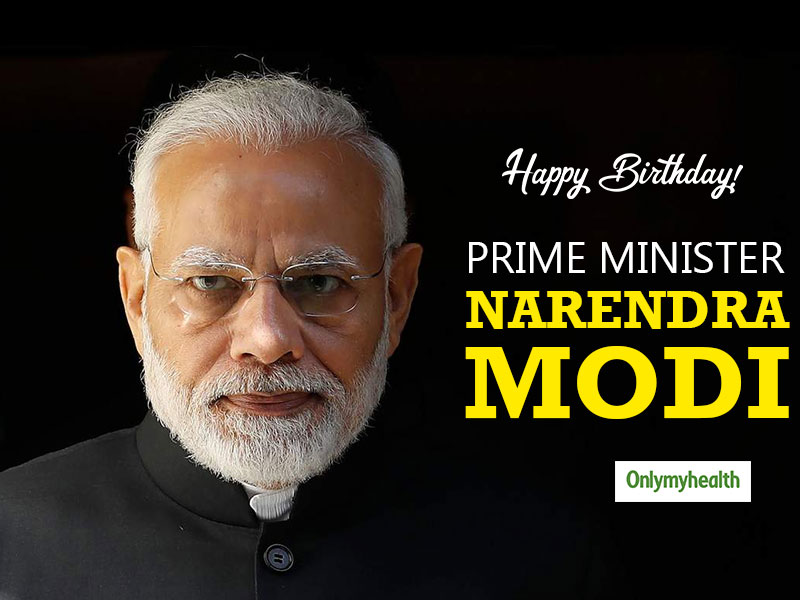 Prime Minister Narendra Modi Birthday Special: He is the fittest man in the country who is known for his unmatchable stamina, youthful looks and healthy lifestyle. Know the secrets of his fit and active body.
In the times when teenagers are complaining about ill health, here is our Prime Minister Narendra Modi who is fit and fab at the age of 69! Seeing his charismatic youthful looks and impeccable stamina and energy, it is hard to believe that he's just completed 69 years of his life! He is the ultimate fitness icon of the nation where he keeps on motivating people to stay fit and healthy. His love for Yoga and healthy eating is well-known where he is the man who made Yoga globally famous and the International Yoga Day is the fruit of his hard work in the field. If you are eager to know the secrets behind his timeless look and infectious energy, read on.
Nation's Fitness Icon: Prime Minister Narendra Modi
Despite being the busiest person in the country, he never compromises with his health and fitness. It might interest you to know that he is titled as India's Top 30 Health Influencer for 2019 consecutively for the second year. This list has Akshay Kumar, Baba Ramdev, Mahendra Singh Dhoni who are all younger than PM! No matter in which part of the world he is, he makes sure to keep up with his healthy eating and exercising practice. He absolutely swears by Yoga which is the key factor to his fit body. Recently, he featured in an adventure show with Bear Grylls for which he received praises from all over the world. Here are a few things that make him India's fittest Man.
Yoga
PM's inclination for Yoga is widely-known. His day begins with yoga where he practices various exercises including breathing and stretching. His body is supremely flexible even at such an age where people generally complain about joint pain and cracking bones.
Also Read: 7 Yoga Mistakes That You Should Not Be Doing
Breathing exercises
Breathing exercises provide enormous health benefits including harmonizing the complete system of mind and body. Breathing exercises are a must in PM's daily workout routine. He can't do without practicing these every morning.
Panchtatvas
One of the pages of PM's fitness diary is walking barefoot on the grass. This is based on 'Panchtatvas' which are the five elements of nature: Prithvi (Earth), Jal (Water), Agni (Fire), Vayu (Wind), Aakash (Sky). He touts that this makes him feel rejuvenating and refreshing. This promotes holistic wellness and this practice is capable of treating a myriad of health issues. This is a great reflexology exercise which triggers acupressure points on the soles of the feet.
Vegetarian Diet
Our prime minister is a pure vegetarian. He believes that a vegetarian diet can ably provide you with essential vitamins and minerals. He likes simple, home-cooked food with lots of Ghee. He keeps himself away from spicy food as it affects digestion.
Also Read: Have an interesting workout with these walking Tips
Sleep
Leading world's seventh largest nation is not everyone's cup of tea. He's got a lot of responsibilities which makes it hard for him to get long sleep. Still, he manages to get at least 4-5 hours of proper sleep daily.
Read More on Exercise and Fitness