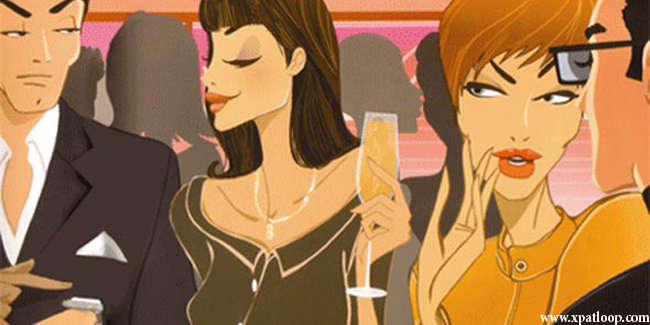 There are a lot of people at your vicinity whom you could date, but how do you know that they are single? We have brought to you some places where you could meet single people.
Meeting singles can be tricky; after all it can be a Herculean task to figure out if someone is single or hooked. It is not written on their faces, and though 'relationship status' of facebook.com could be a big help, but people don't generally have such a tag on their forehead. So, before you take a leap of faith and believe that this person is really single we have brought to you five safe places that can reek of single men and women.

[Read: Key Rules of Dating]

Bookstores

Ever wondered if that lonesome being behind a book shelf flipping through pages could be single? Yes, we say he or she is single. Why? Look at that person, he or she is alone in a bookstore looking for a book to read, because that is the idea of companionship for that person. On a lonely evening he or she brews a cup of coffee, or if terribly miserable then opens the bottle of whiskey and sits down to enjoy a good book. This is the person who will take you on a romantic ride of books and fantasies, he will call you Emma because Jane Austen has had a major effect on him, or she will call you Holden because Salinger's mad little boy is you.

Bars

This may sound like a cliché, but the fact is that this is very true, especially for men. Men who have had a tired day of work often hit the bar after work hours to down a few drinks. This ritual can be followed with friends, and sometimes for those ideally deserted creatures it could be a single handed fete. So, if you are a lady in need of a man to hold your waist and look into your eyes, then do hit the local bar. There will be a lot of men there drinking, unwinding, drowning their miseries in a glass of beer. Men could find women too, but most often such women are drinking to forget something, to move past someone, so be sensitive, and be nice.

Fitness Clubs

There are people who go to the gym to work out and look better, why? This is primarily because they are single and they want to get in the game. It is a sad sight to view, men and women working out, running, sweating, getting cramps and some are just resting, exhausted. All this and much more to get hooked, yes, this is the primary idea behind hitting a gym. Men want to look like Greek Gods, and women want to be the next supermodel, so go to a gym and there you will find future Greeks Gods and supermodels. In the mean time you too can achieve a good physique and be a part of the hunting party.

Weddings

Weddings have a kind of effect on men and women; sorry but this is especially the case for women. They seem to transcend into a dream world thinking of their prospective grooms, and everyone is on the lookout for the handsome man or the pretty girl. All the loud clothing, the lights, the makeup, the music, the laughs and drinks and food, what can you expect? There is bound to be hook ups, and you friend should be ready to get one for yourself. Weddings are the real deal, trust us.

Online Dating Sites

This is a tad bit boring, but you can anyway try it. There are numerous online dating sites where you can upload your profile and expect the entry of a lovely lass or a handsome young man. This is however not a very safe bet because you do not really know if this person is telling you the truth or lying about himself or herself. But rest assured, you will get more than one single person for sure, after that it is up to you to work things out for yourself.

[Read: Dos and Don'ts of Online Dating]

There are thousands of fishes in the sea, look for the right depth and take a plunge to catch one, but make sure you do not drown. We really do not like casualties in the war of the hearts.

Read more articles on Dating Tips