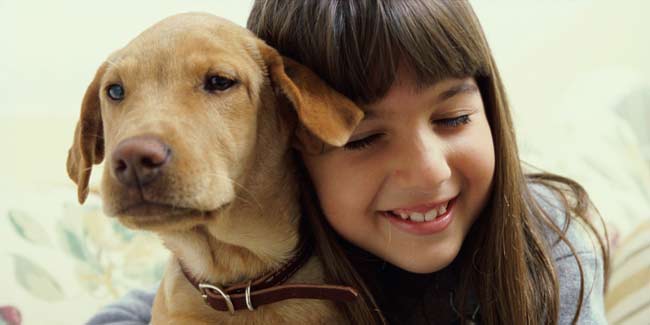 Allergies to furry pets are common. There are several over-the-counter medications that have proved to help control most allergy symptoms.
We love our pets and treat them as if they were a part of our family. But, these members of your families can give you allergies.


Pet allergies can be barely noticeable and can be quite severe. You can get an allergy coming in contact with the offending allergen. If you are allergic to pets, doctors recommend avoidance as the most effective treatment - don't have any in your house and try to stay away from homes with animals.
Treatment Options
There are several over-the-counter medications that have proved to help control most allergy symptoms. Antihistamines come in pill form and nasal sprays can be availed with or without prescription. Decongestants can be prescribed by a doctor or purchased over the counter. Certain asthma medications, particularly prescription steroids, can help with pet allergies.

One of the common ways to treat pet allergies is through immunotherapy or allergy shots. The procedure is lengthy; begins with a shot or two every week and later one shot a month. The idea behind the treatment is to make your body used to pets so that you can be around them without any allergic reactions. Therefore, each immunization consists of a dosage of the allergen that you have trouble with.
How to Avoid Pet Allergies
There are steps that you can take to prevent dog allergies from becoming unbearable, no matter what type of dog you have in your home as a pet.

Don't forget to wash hands
One of the very basic ways to avoid pet allergy is to wash ones hands after a direct contact with the pet. This helps to eradicate chances of transfer of allergens from the pet's body to the human system.

Wash your pets regularly
Another point to be kept in mind is that pets, whether dogs or cats, must be washed and cleaned on a regular basis. This helps in reducing the breeding of the allergens in as well as on the body of the animal.

Don't bring pest where you spend most of the time
One must avoid bringing in the pets in the areas of rest, where one would spend major hours of the day. This is important so that the allergic person might not face a long time exposure to the substance causing irritation.

Clean breeding grounds on regular basis
It has been often observed that the allergen particles can well accumulate on the surface of curtains, carpets, rugs, mattresses, bed sheets, pillow covers, cushions, etc. These breeding grounds must, by rule, be properly cleaned. Heater or blower vents must also be kept dirt free.
Allergies to furry pets are common. If you have a pet, your body can react to harmless proteins in a pet's dead shed skin, saliva and urine. If you are prone to pet allergies, the best treatment is to avoid contact with pets. If you want to keep your pet, take precautions in controlling allergens.
Read more articles on Allergy.