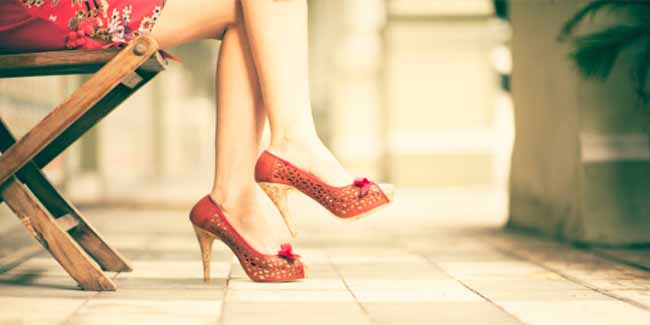 Razor hair removal can be a pain if you do not know the truth behind popular myths related to it. Debunk some of them and set yourself en route healthy, radiant skin.
A majority of Indian women draw themselves away from one of the easiest, fastest and painless ways of hair removal (read razor) because of their inordinate beliefs in certain myths concerning the same. It is important to note that while these myths may have worked for some, they are not universally acknowledged and have no scientific backing. Debunk the myths associated with shaving and you'd find solace in knowing that you do not really have to go through periodic pains for hairless skin.
Shaving does not cause Hair to grow Back Thicker and Darker
When you use a razor, you cut the hair off from the surface of the skin and therefore, it can have no effect on the hair's re-growth. In fact, the determinants of hair growth are hormones and genetics. If you are still wondering why a razor-cut hair seems coarse, here is the answer: it is because the razor cuts hair in the middle of the shaft and the flat surface thus makes the hair feel sharp. But, do not worry yet, the hair follicle tapers as it starts growing and thus, becomes smoother.
Shaving does not make the Skin Flaky and Dry
It may seem like the skin is flaking off when you shave on a skin that is already dry. So, if there is any flaking and drying of skin, it is just temporary. Matter of factly, shaving exfoliates the skin as it removes the top layer of the dead skin, revealing a more radiant skin underneath. It is important to moisturise after shaving to make sure that the skin remains supple.
Shaving does not make the Hair grow Faster
A human being's hair grows at different rates and lengths depending on various factors such as gender, age, hormones and area of the body. For instance, the underarm hair grows 50 percent faster than the hair on the legs.

Pressing the Razor hard on the Skin will not give a Closer Shave
Putting a lot of pressure on the razor while shaving will not give you the closest shave, instead, it will cause nicks and cuts that you do not want. For the best results, keep the blades of the razor flat against your skin. This will help the razor to do its job well. If you must get a relaxing and close shave, pressure lightly touching the razor against the skin.
Shaving over the same Area does not give a Closer Shave
Usually, when you use a razor, you do not really have to worry about a rough spot because a razor doe not really cause one, but if you have this concern; it is time to change the blade.
It is not All Right to Borrow a Razor
It is best to avoid using a borrowed razor, especially if the owner is a male. This is because first, it is unhygienic; second, a woman's requirements for hair removal are different compared with that of a man's.

The best thing about razors is that it works best for beauty emergencies and as long as you do not have hypersensitive skin, you can use razors to remove hair without the worry of losing your skin's natural texture.
Read more articles on Beauty Treatments.