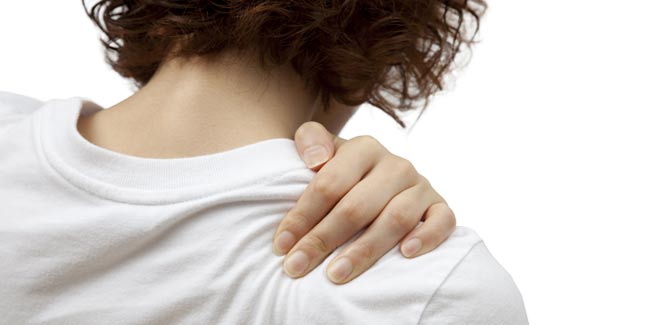 Osteoporosis is less common in men than women due to differences in bone size and strength. It is a serious health issue for men which needs to be adressed to prevent broken bones and permanent disability.
Osteoporosis is often hailed as a women's disease, but the reality is osteoporosis also affects men. The condition is less common in men than women due to differences in bone size and strength.

Osteoporosis is a metabolic disease, wherein the structure of bone tissue breaks down. As a result, bones become brittle, breakable and may lead to bone fractures. Osteoporosis is not a condition that can be identified until it becomes advanced.
Causes
Owing to larger skeletons, osteoporosis develops less often in men than in women. The condition is even less common in men under 50 as they don't experience the rapid loss of bone mass.

The reasons and risk factors behind osteoporosis in men are as follows

Glucocorticoid Medications – These are the drugs to treat conditions such as asthma and rheumatoid arthritis. The side-effects they have are bone loss, muscle weakness and reduced intestinal absorption of calcium. All of these factors contribute to osteoporosis.

Hypogonadism – Hypogonadism, the condition of abnormally low levels of sex hormones, is one of the causes for osteoporosis.

Alcohol Indulgence – Alcohol indulgence has a certain impact on bone density and ups the risk of osteoporosis.

Smoking – Men who smoke are more prone to bone loss and vertebral fractures. Nicotine and tobacco chemicals inhibit the absorption of calcium and weaken bones.

Gastrointestinal Disorders – Gastrointestinal disorders impair the absorption of these nutrients such as amino acids, calcium, magnesium, phosphorous and vitamins D. All of these nutrients are crucial for bone health.
Treatment Options



Treatment of osteoporosis in men is quite similar to the treatment of the condition in women. The treatment approaches encompass medications, dietary changes, exercise regimen and lifestyle modifications. These plans aim to prevent bone loss and improve bone health. The treatment of osteoporosis may include the following.

Calcium intake – Men under the age of 50 years require enough calcium each day to maintain bone strength and treat osteoporosis. Consult your health care provider for the adjustment in calcium intake as it has to be higher, depending on the degree of bone loss.

Get underlying conditions treated – If there is an underlying medical condition that is contributing to your osteoporosis, address the problem as soon as possible. For example –Low testosterone is one factor that contributes to osteoporosis;, treatment of the condition with hormone replacement therapy will help improve bone health.

Monitor your bone strength – Careful monitoring of your bone strength and loss can help treat osteoporosis or improve bone strength/health. Monitor your condition with X-rays, bone mineral density tests, blood work and other medical tools.
If left untreated or ignored, osteoporosis in men can lead to broken bones and permanent disability. Men can prevent osteoporosis through a healthy diet, one that is high in calcium and vitamin D. Moreover, weight-bearing exercise improves bone strength. However, it is advised to check with your doctor before beginning any new exercise routine.
Read more articles on Osteoporosis.