Thanks to the lifestyle that people lead today, there are a number of eating disorders that have come to existence, such as binge eating, compulsive overeating, food addiction, Bulimia Nervosa and orthorexia. While the exact cause of eating disorders is not known yet but as per the experts, the lifestyle that we lead is one of the prime factors behind them. You will be amazed to know that some of the eating trends have ended up doing more harm than good. Yes, some people take their healthy eating goals to a whole new level and they often fail to see the consequences until it's too late.". Eating well is a necessity, but then just to have a specific amount of food intake, restricting food can trigger many other health issues.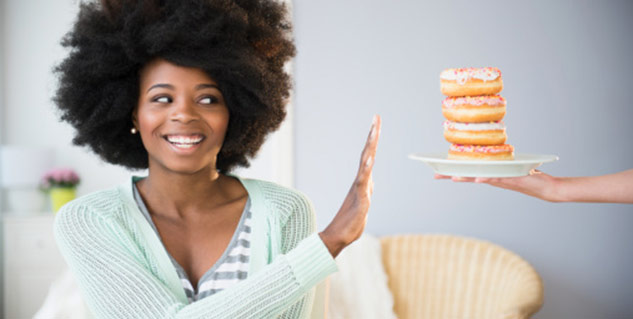 So, What is this New Fad about Orthorexia?
With such diminishing ratio in obesity, healthy eating has become a trend and the best part is that it has proved to be going in a right direction. However, some people have taken this healthy eating to a whole new level altogether by overdoing healthy eating with orthorexia.
What is Orthorexia?
Orthorexia revolves around the idea to eat right but somewhere, the concept was misinterpreted and incorrectly applied, turning it into an eating disorder.
Orthorexia was originally termed by Dr. Steven Batman. The term orthorexia was derived from terms anorexia and ortho but then orthorexia has nothing relevant to anorexia.

Anorexia focuses on restricting the intake of food, to attain a certain body shape, a certain body weight while orthorexia is about having a controlled intake of food; it only allows consumption of food that is absolutely clean, wholesome and healthy.

People start with a normal goal of maintaining a normal diet that is free of fat, meat, artificial chemicals and all of those components that are considered unhealthy. Although the diet proves to promote a healthier lifestyle as one progresses with this diet, a certain drive takes over and the focus mostly involves ingredients, types or foods, the amount of food, and times of the day food should be consumed. The entire diet becomes a whole lot rigid.

Dr. Bratman, who himself recovered from orthorexia was obsessed with righteous food. Further, he states that it is was very tough for him to get over the orthorexia but eventually he did succeed to overcome.

Image: Getty
Read more articles on Mental Health.
For more related articles, Download OnlymyHealth App.