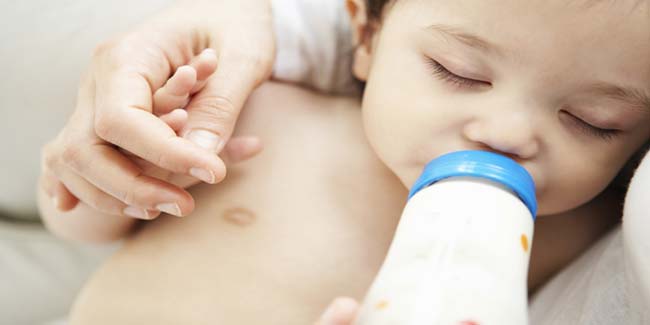 Growing numbers of women who find themselves unable to supply their own, turn to the Internet to connect with people who want to sell their breast milk. But is it safe?
A few days ago, Katie Sweet bought breast milk online for her newborn daughter as she was unable to supply her own. She and her husband were quite comfortable with the idea of placing a classified ad and buying breast milk from a stranger who wanted to sell theirs. But soon after consuming it, her daughter fell sick.


She grew more concerned when she read about a new study which found that some tested raw breast milk bought online contained harmful bacteria and other viruses. The research, without naming any specific websites, observed that 101 samples purchased anonymously from a US milk sharing website, contained bacteria that could make a baby sick, including three batches that tested positive for salmonella.

"There should not be salmonella in human milk," said Dr. Kathleen Marinelli, chair of the United States Breastfeeding Committee, a non-profit group based in Washington, D.C.

"That tells me that the person who pumped that milk used very bad hygiene. Essentially, they didn't wash their hands after using the toilet," said Marinelli, who was not involved in the study.

"What this experience has taught us is that when you open the box of milk that you've bought, there's really nothing that can reassure you that the milk is safe," said study researcher Sarah Keim, principal investigator in the Center for Biobehavioral Health at Nationwide Children's Hospital in Columbus, Ohio.

Keim said the researchers logged all sorts of information about the milk they got to find patterns of problems that might signal contamination. Some of the milk was shipped with gel packs or dry ice to keep it cold, but that didn't seem to matter. The temperature of the milk when it reached the researchers didn't make a difference. The kind of container and its condition also didn't seem to play a role, nor did promises of healthy, fresh, or organic milk in ads placed by sellers.

"There was nothing that was helpful," Keim said. "You just don't know what you're getting."

In addition to bacteria and viruses, milk can contain traces of drugs and other environmental contaminates, like cigarette smoke.

The study is published online Oct. 21 and in the November print issue of Pediatrics.
Read more Health News.