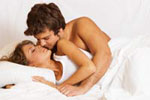 One-Night Stand Safety Tips: One-night stands are exciting activity. These pursuits should be made unforgettable by adherence to certain safety measures.
One-night stands are pleasure-filled pursuit with no obligations like answering anyone and commitment. The entanglement has several benefits besides some potential risks. Therefore, you need to follow some rules and take some precautionary measures to prevent any bewildering circumstances. Having a one night stand sound like they are only about sleeping with someone and grabbing clothes at dawn, but it is not that simple as several dangers are associated with it.
[Read: Risks of a One-Night Stand]


Mentioned below are some tips that will ensure personal safety so you can make the most out of the exciting night.
Familiarise with the ambiance. If you are at your place, you will be more relaxed and comfortable. Acquaintance with the surroundings will help you keep circumstances under control. Make a note of address; remember the landmarks and streets. On the other hand, if you are visiting your partners' place, observe surroundings and if you find it absurd, turn the offer down.
[Read: Chances of Contracting HIV on a One-Night Stand]
Tell about it to one of your trustworthy friends. Someone who is aware about your whereabouts will ease any discomfort that you may be going through.
Practice safe sex by using protection as you don't know the person and his health condition. Avoid half-measures or put the offer down. This will help you avert several risks associated with unprotected sex.
Compliance with instincts becomes crucial for enjoying sexual pleasure during one-night stand. Before committing or agreeing to anything, trust your senses and act accordingly. If your instincts tell you to give up on some idea, don't hesitate to call it off.
Keeping calm and being comfortable is another aspect that will push you for getting involved in the risk of one-night stand. If you are uneasy going ahead with it, refrain from doing it.
[Read: Etiquette for a One-Night Stand]
If you are not looking forward to sharing an emotional bond, leave for your place or escort your partner. Otherwise, you'll have to face flirtatious stares and romantic chit-chats.
You should always have numbers of cab drivers who you may need to drive you home.
Remain sober, which will help you take complete control of the situation. Restrict consumption of alcohol or drink moderately so that you remain alert at all times.
Read more articles on One Night Stand.