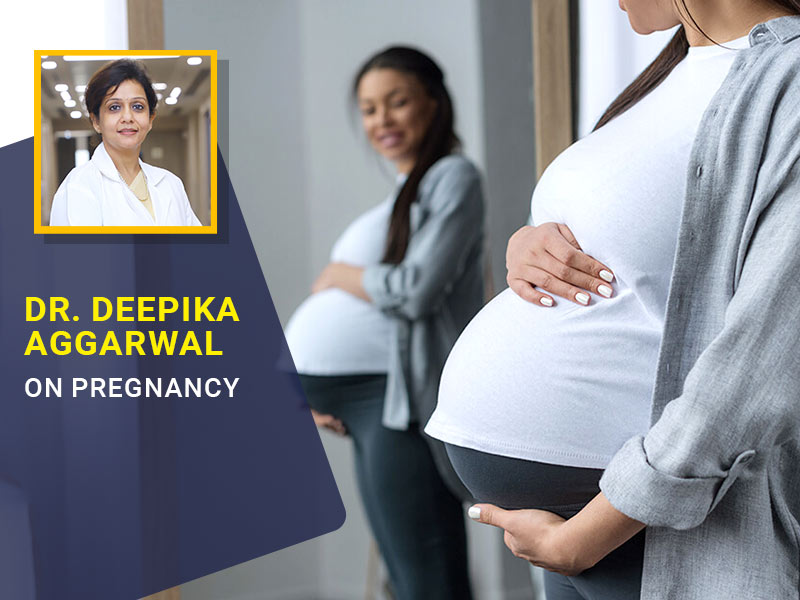 World Health Day 2021: Dr. Deepika Aggarwal in her webinar explained everything related to pregnancy planning.
It is world health day today and onlymyhealth is celebrating this day with health experts from different fields. We are conducting 7 sessions throughout the day wherein you'll be able to see and hear experts talking about various important health topics. You can even participate in them by registering yourselves and even raise questions. Dr. Deepika Aggarwal who is Lead Consultant, Obstetrics & Gynaecology with over 23+ years of experience shared her views on pregnancy planning. Read ahead to know what she has to say.
If you are planning pregnancy, you must consult a gynaecologist beforehand to eliminate the probable complications. There are many women out there who face problems in conceiving either due to any existing health condition such as PCOS or PCOD or some other reason. In the session, Dr. Deepika emphasized that women who are planning to conceive must add some vital vitamins and minerals to their diet. These increase the chances of conception and help in a healthy pregnancy.
Besides, the ace gynaecologist also explained the role of ovulation in pregnancy. We all know that there are some days when women ovulate and intercourse on those days increases the chances of pregnancy. The ovulation depends on your period cycle and you can easily chalk out the days when you ovulate. This is particularly helpful for women who haven't conceived despite trying many times.
Pregnancy and PCOD
PCOD or Polycystic Ovary Disease is a chronic issue that hampers the conceiving ability of a woman. During the session, some women raised their queries as to how they can plan their pregnancies with PCOD/PCOS conditions. Dr. Deepika answered them: "Often women find that if their periods are regular, they are very fertile and can easily become pregnant. Some women also feel that their periods are always irregular, so they are not pregnant. But it is not necessary."
Other Sessions
You can join in other sessions as well. Here are the details:
Stay tuned today with onlymyhealth to be a part of interesting and informative sessions.
Read More in Latest News