Obese children might suffer fatal outcomes if not taken care of- four out of five obese children are more likely to be overweight for life, because of which they can lose up to 10-20 years of their lives.
According to a report by the Royal College of Paediatrics and Child Health (RCPCH), child health is suffering at the hands of incoherent approach and the unhealthy food commercials on television. The RCPCH has called to put an end to the advertising of such items.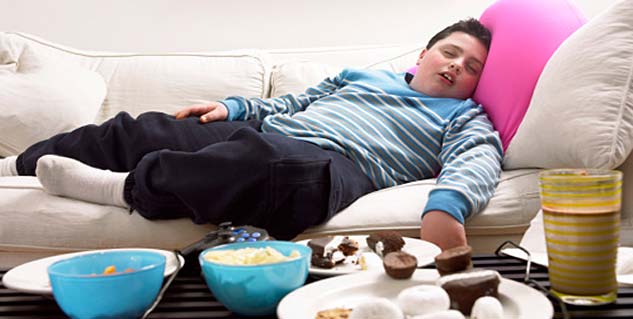 The worsening public health cuts, which are also affecting children's services remains the major concern for RCPCH. The reports revealed the public health spending in the years 2017/18 was five percent lower than the spending done in 2013/14.
"The science exists for all to see; invest in the health of children and make a huge difference to their health in later life," said Professor Neena Modi, President of RCPCH.
"It is a very frightening statistic and something that Government must get to grips with. It's no wonder the NHS is burgeoning under the weight of ill health. This is time for a long vision for the sake of the nation's well-being and prosperity yet the focus remains short-term and ineffective," she added. She also put emphasis on the fact that better child health meant better 'economic productivity'.
The RCPCH Officer for Health Promotion, Professor Russell Viner, said, "Child health isn't being given the political attention it deserves, which is disappointing. While policies such as the soft drinks industry levy and new tobacco control plan are to be applauded, the approach is piecemeal".
He also pointed out that taking care of yourself from the beginning will help you to have a better health for a lifetime. "Investing in children is an investment in the entire population," said Viner.
The RCPCH has now called for each national government to commit to a "child health in all policies" approach, which would mean that whenever legislation is passed, the impact on child health must be considered.