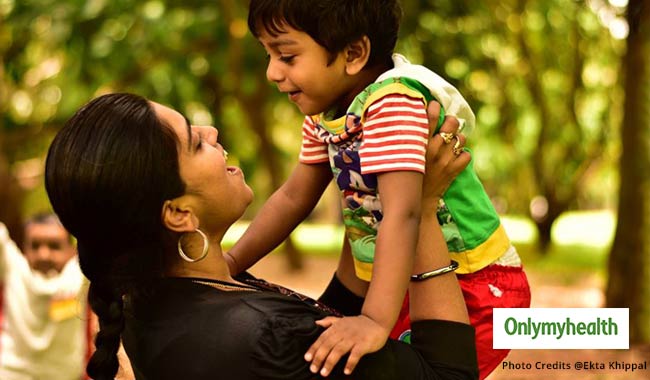 The pigtailed little girl gazing at the star may discover a new galaxy, the boy clambering up the stairs may compose a symphony that brings joy and solace to a generation. Isn't it amazing how your child's mind is so active showcasing
The pigtailed little girl gazing at the star may discover a new galaxy, the boy clambering up the stairs may compose a symphony that brings joy and solace to a generation. Isn't it amazing how your child's mind is so active showcasing curiosity, imagination & relentless energy! It is because a child's brain is more active than an adults'and it develops very rapidly in the initial years. In fact, Brain develops to 90% of its capacity by the age of 61! Experts agree that the early years are critical, and the determinants of a baby's development include the genetic complement and environmental factors like nutrition&stimulation - interaction with parents and environment, playful activity and fun games, etc. The association between nutrition and brain functions has been recognized for almost a century. In fact, so strong is the evidence that nutrition impacts cognition, intelligence and vision, that you will actually notice a synergy between what pediatricians and nutritionists advise, and what grandmas say.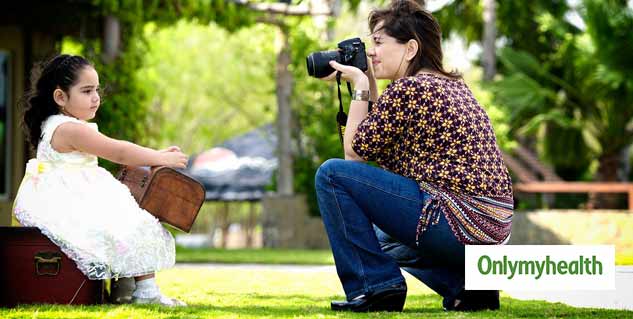 Some of the important nutrients for brain development are:
Docosahexaenoic acid (DHA) is known to be essential for brain growth and neuromotor development, and improves cognitive and vision development. But, DHA is scarce to find in regular diets and its deficiency can lead to temper tantrums, reduced intelligence amongst many other implications.
Cholineis important for development of brain's memory center
Iodine and Zinc are important for normal brain development and thinking functions
Iron helps sustain learning habit
B group of vitamins are essential for the proper development of Central Nervous System
Though these nutrients are important, it may not always be possible to accommodate them into your daily foods in the adequate quantities. Many reasons may play a role like parents not knowing the exact nutrient quantity required for the child, children being fussy eaters, having smaller appetites, etc. With DHA and it being scarce in regular diets, it becomes more difficult. It is not found in plant sources. ALA is a nutrient found in plant sources and its conversion to DHA is 1-9% only.
So, for you all proud mothers out there, Junior Horlicks has come up with a new campaign which will help you get an insight into the importance of brain development for your little one and how the tasty health drink has DHA & other brain nutrients* that help in brain development and scientific formula helping in physical growth too.
References:
Cochrane database of systematic reviews. Long chain polyunsaturated fatty acid supplementation in infants born at term, March 2017
Kuratko, Connye N. et al. "The Relationship of Docosahexaenoic Acid (DHA) with Learning and Behavior in Healthy Children: A Review." Nutrients 5.7 (2013): 2777–2810. May 2018.
Helland IB, Smith L, Saarem K, Saugstad OD, Drevon CA. Maternalsupplementation with very-long-chain n-3 fatty acids during pregnancy andlactation augments children's IQ at 4 years of age. Pediatrics. 2003Jan;111(1):e39-44.
Bernard JY, Armand M, Peyre H, Garcia C, Forhan A, De Agostini M, Charles MA, Heude B; EDEN Mother-Child Cohort Study Group (Etude des Déterminantspré- etpostnatalsprécoces du développement et de la santé de l'Enfant). Breastfeeding, Polyunsaturated Fatty Acid Levels in Colostrum and Child Intelligence Quotient at Age 5-6 Years. J Pediatr. 2017 Apr;183:43-50.
Heird WC, Lapillonne A. The role of essential fatty acids in development. AnnuRev Nutr. 2005;25:549-71.
#Junior Horlicks is a nutritional food powder which as part of a balanced daily diet helps meet your child's nutritional requirements. This product is not an infant milk substitute or infant food for less than 2years old.
*Brain Nutrients ( iron, zinc, iodine, choline, DHA and B group) as a terminology has been collectively used to depict the nutrients having a role in brain function and development.
3Brown T el al. Brain development during the preschool years. Neuropsychol Rev. 2012 ; 22(4): 313–333
Disclaimer
All possible measures have been taken to ensure accuracy, reliability, timeliness and authenticity of the information; however Onlymyhealth.com does not take any liability for the same. Using any information provided by the website is solely at the viewers' discretion. In case of any medical exigencies/ persistent health issues, we advise you to seek a qualified medical practitioner before putting to use any advice/tips given by our team or any third party in form of answers/comments on the above mentioned website.