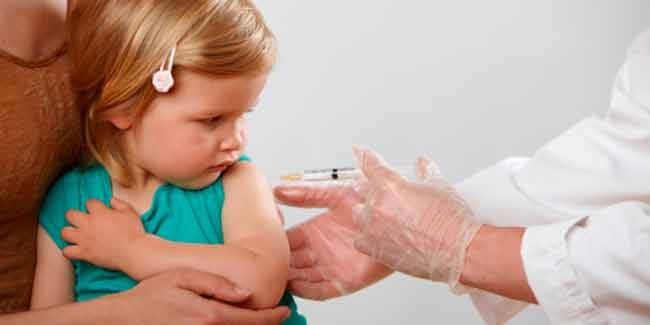 Researchers have found that administering children who had elder siblings diagnosed with autism with vaccination for measles-mumps-rubella had no effect on the subsequent development of ASD.
Researchers recently revealed that administering children who had older sibling diagnosed with autism spectrum disorder (ASD)with vaccination for measles-mumps-rubella had no effect on the subsequent development of ASD.

Anjali Jain, MD, of the Lewin Group in Falls Church, Va., and colleagues said there was a modest but statistically non-significant trend toward lower risk in vaccinated children with ASD-affected siblings.


Jain and colleagues calculated an adjusted relative risk of 0.76 after one MMR dose and 0.56 after two doses, compared with unvaccinated children.
The Comparison
In children whose elder siblings did not suffer from ASD, the adjusted relative risk for developing ASD was 0.91 after one dose of MMR and 1.12 after two doses. This was when children who had not been vaccinated were taken into consideration.
Autism in Children
Autism can leave people dealing with it baffled. A child who has autism may appear normal but his behaviour can be difficult to comprehend and will leave you puzzled. Autism is a complex condition which can be classified into four fundamental areas based on its characteristics: sensory processing challenges, speech/language delays and impairments, the elusive social interaction skills and whole child/self-esteem issues. Although these four elements can be common in most children dealing with autism, but the fact still remains that no two children with autism will be completely the same. Therefore each child has a different need. Following are few things which every child with autism wishes that you would know.
I am a Child
Autism is only a part of the child's personality. Besides being autistic, they are a human being with thoughts, feelings, preferences, ideas and talents. It is a child you are dealing with who is still unfolding.
My Environment is Hostile
The normal sights, sounds, smells, tastes and touches will not be a usual deal for child suffering from autism. Their often feel that their environment is hostile. Therefore, in the process of preventing themselves from the hostility they often appear belligerent or mean to adults.
I can't Understand Instructions
Children with autism often appear disobedient. But it isn't that they are not listening to instructions. It's just that they can't understand them.
Image source: Getty Images
Read more on Autism Treatment.