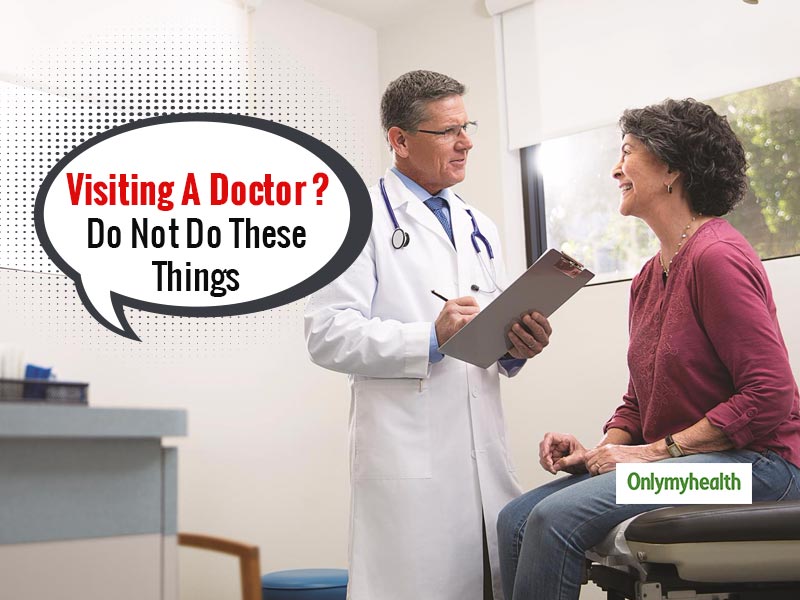 Planning to visit your doctor? There are a few things, which should be avoided before heading for an appointment as it may hamper diagnosis of several ailments
Just like there do's and dont's in what to eat before you hit the gym, there are some things that should be avoided if you have a doctor's appointment. There is a slight nervousness in anyone visiting a doctor, even if it for a regular checkup. There can be some actions that can make diagnosis difficult in several cases.
Following are some things that you should NOT do before visiting your doctor:
Do Not Take Any Over-The-Counter Medicine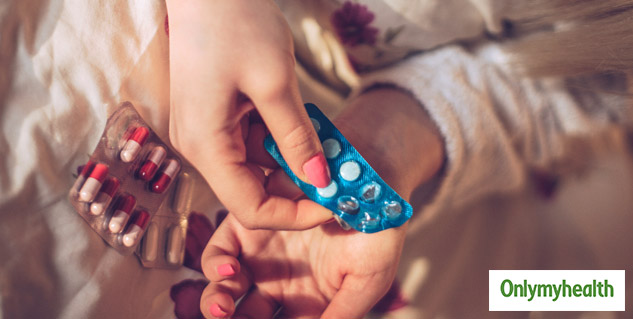 The reason you visit a doctor is to let them evaluate the symptoms without the effect of any over-the-counter medicine. If you are visiting a doctor about cold or any other health problem, refrain taking any drug, which may subside its symptoms for the time being. The symptoms may subside due to the medication but may aggravate later. If you think the symptoms are too strong and would not do without medicine, clearly describe the symptoms to the doctor for better diagnosis. Also, be clear with the doctor about whatever drug you have taken. However, avoid taking any medicine without the doctor's prescription as it may harm your body.
Also Read: Beware of Antibiotics Resistance: All you need to know about It
Do Not Get Your Nails Done Before Visiting A Dermatologist
You may think nails are just meant to be painted in trendy colours, but that's not it. Your nail tells a lot about your overall health. When you visit any dermatologist, they may want to see the real colour and texture of your nails to analyse your health condition. For this reason, keep your nails polish-free, do not get them buffed or anything before visiting a dermatologist. In most cases, heart diseases, anaemia and diabetes can be indicated through your nails. Fungus on nails also tells a lot about your overall health.
Do Not Consume Alcohol Before Any Blood Test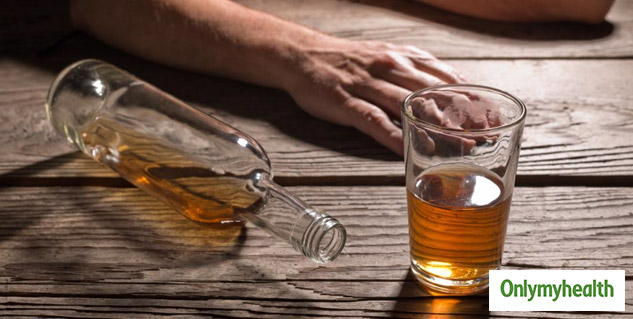 Alcohol stays in your system for longer than you think. If you are planning to get your cholesterol tested, the triglycerides level vary significantly due to alcohol consumption. One should not drink for at least 24 hours before visiting a doctor for a better diagnosis.
Also Read: 6 Home Remedies To Get Rid Of Alcohol Addiction
No Perfume Before Mammogram
This is an essential thing for the ladies to know that if you are scheduled to get a mammogram, do not apply any deodorant or antiperspirant. The reason here is that most deodorants have aluminium. These deposits can hamper the test results and in some cases can also come as false positive.
Drink's Lots Of Water, Eat Normal And Clear Your Confusion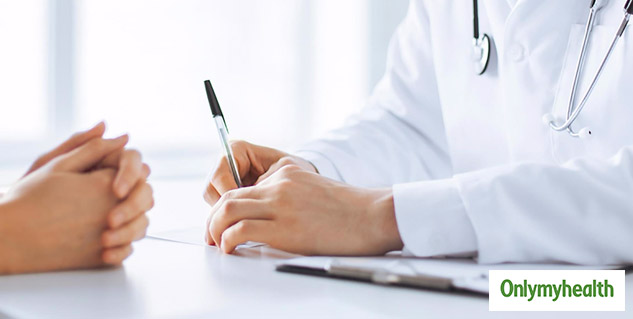 This is something that you should do when you are visiting a doctor. Before any visit, be sure that you are not dehydrated as a dehydrated body shows a lot of symptoms on the body. Also, it is advisable to eat a proper and balanced meal with all required nutrients. Avoid deep-fried, fatty food and trans fat in your meals for a healthy gut. The most important thing here is to ask your doctor everything that you have in mind. Make a note of all your queries and question everything that is bothering you. Never hide anything from your doctor as it may hamper in the proper diagnosis of any disease.
Read more articles on Miscellaneous