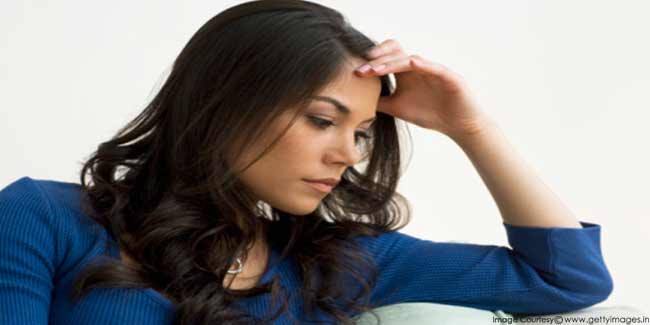 Negative pregnancy test and missed period are a strange combination. It can be a very frustrating situation for a women, this article unfolds the reality behind combination of negative pregnancy test and missed period.
When you are expecting good news, it is really disturbing to get the reverse. To get a negative pregnancy test result can be sad, know all about it and make things different the next time.
Whether you are trying to conceive or not a negative pregnancy test along with a missed period can create a stressful situation. However, it is not common for woman to get a negative test result when she is pregnant. Here are some of the possibilities that can lead to negative pregnancy test in pregnancy and delay of period when women is not pregnant.
Reasons of negative pregnancy test in pregnant women
Pregnancy test can be negative if you have miscalculated your periods and conducted a test accordingly. Moreover it is also important to follow the instructions carefully before conducting the test. The time duration of the test must be given due consideration before interpreting the result.

According to a review conducted in 1998, the accuracy of test result when conducted by experts was 97% and it was reported to be 75% when they were conducted by consumers. The difference in accuracy of test result is mainly due to misinterpretation of instructions by the consumers.

Other possible reason for a negative test result in spite of being pregnant can be low level of Human chorionic gonadotropin (hCG). After implantations, hCG gets double on daily basis and will reach 20mIU/ml/hCG till the tenth day after ovulation. However, in every woman hCG develops at different rate – some women have to wait longer for getting the good news while the others can get it much before due date of their period.

Conducting pregnancy test with first morning urine sample gives most reliable result. If your schedule doesn't permit you to take the test in morning then avoid drinking water just before the test. Drinking fluids just before collecting urine sample for test can dilute the pregnancy hormones present in the test leading to negative test result.
Other then pregnancy there can be many other possible reasons for delayed or missed period
Late period can be one of the main reasons of negative pregnancy test. Having irregular menstrual cycles is normal for some women. Sleeplessness, stress and anxieties are the other factors that can lead to missed period and finally a negative pregnancy test.
Stress and anxiety increase the level specific hormones. For instance on being stressed body starts producing cortisol, the stress hormone. On being stressed for long durations the balance of reproductive hormones gets distorted leading to delayed menstruation.
Travelling can also lead to delayed period. This is because travelling can have effect on body's circadian rhythms.
Read more articles on Pregnancy Test