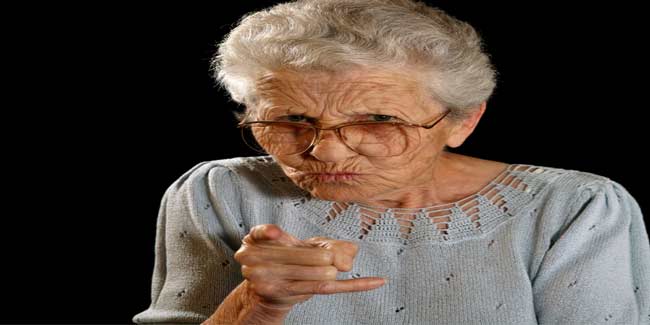 Elders tell us a lot of age old myths about acne. Science has proved otherwise about them. Read here for popular debunked myths and facts about acne.
Do you think you already know a lot about acne? Think again as you might be surprised that some of the things you've heard about acne aren't true.

Myth 1- Acne only affects teenagers
Fact- No! Even adults can develop acne for the first time. Teens definitely suffer from the problem more because of puberty.
Myth 2- Acne occurs on dirty face
Fact- Acne is a complex skin disorder that can't be boiled down to simply "dirt." It's likely that the connection between the skin condition and dirt was made because blackheads are, well, black -- but blackheads aren't caused by dirt, either.
Myth 3- Scrubbing hard relieves acne
Fact- Scrubbing acne too hard can actually inflame blackheads. A cleanser with ingredients like benzyl peroxide, salicylic acid and sulphur compounds can help clear the skin.
Myth 4- Acne doesn't need treatment
Fact- Acne should not be allowed to "run its course". Various advanced treatments are available to treat acne the initial stage itself then why bother to tolerate the unsightly bumps.
Myth 5- Popping will make cure pimples
Fact- Popping pimples spreads inflammatory gunk into surrounding tissues which can cause scarring. Also if you pop it the wrong way, the bacteria can penetrate deeper into the skin.
Myth 6- Sunscreen can worsen acne
Fact- Picking the right sunscreen is the solution. Chemicals like Helioplex dissipate UV light using a chemical reaction which may cause acne. People prone to acne can use a physical sunscreen like zinc oxide instead.
Myth 7- Makeup aggravates acne
Facts- Some truth lies to this basis. Heavy makeup like thick liquid foundation can clog skin pores. Wear light lose powder foundations like mineral powder if you suffer from acne. Of course, thick foundation cover the pimple better but one needs to compromise.
Myth 8- Acne can be cured
Fact- Not yet! However, it can be treated effectively.
Myth 9- Acne is a cosmetic problem
Fact- It can affect one psychologically too. Acne can produce low self esteem and change the way affected people feel about themselves. Permanent scars can add up to it.
Myth 10- Tanning can clear up skin
Fact- while tan can temporarily mask acne, the sun can dry and irritate the skin leading to more breakouts. Chose a sunscreen that says noncomedogenic or nonacnegenic on the label, meaning it won't clog pores.
Myth 11- Washing face frequently prevents breakouts
Fact- Washing face can remove dirt and oil from the face, unclogging the pores but getting overboard can make your skin dry and irritated.
Myth 12- Sex can cause acne
Fact- It is an age-old myth. Although the sex hormone testosterone is a major cause of acne, whether or not you engage in any sexual act has no effect on acne and definitely doesn't cause it.

Read more article son Acne.