Women are usually known to be emotional in nature, and understanding them can be very difficult. However, at times we may come across some unemotional ones, so what happens when you date an unemotional girl? Dating an unemotional woman can cause you to wonder why she is like that, but in the long run these women are the best companions because they will not bother you with their constant emotional turmoil.

Understanding an unemotional girlfriend on the other hand can be pretty irksome, because sometimes you might think her to be heartless. Then again, you should understand that a girlfriend with unemotional personality can only benefit you in the long run, believe us; you do not want to go mad with her mood swings!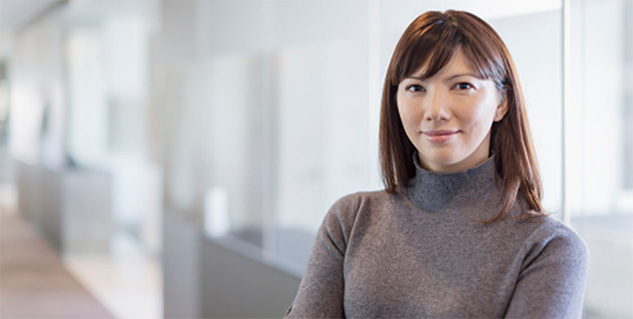 Here are some reasons why you should date an unemotional girl
No deep talk about feelings
Women can sometimes go overboard with how they are feeling, but dating an unemotional woman can save you the trauma. An unemotional girl will most often shut herself down and not care to share what she is thinking or feeling, and that in turn will save all the melodrama. So such a woman would simply move ahead and tackle her difficulties by herself.
There is no clinginess
One thing that can scare men is a clingy woman, a woman who cannot take a step without her man. Understanding an unemotional girlfriend will tell you that such women are not clingy by nature. She can take care of her own problems and she does not need you for everything. So isn't that great!
She does not throw tantrums
An unemotional girl is not someone to throw tantrums; she will not bother you to bring her ice-cream past 3 in the morning. Dating an unemotional girl is like dating a best friend, because she is understanding and not selfish. An unemotional woman does not place her mood before everyone else, and so she is practical.
She does not want what others have
Many women tend to be inspired by their peers and friends; they want to have the life others lead. They want their husbands and boyfriends to be just like their friend's husband or boyfriend. When you date an unemotional woman, you are saving yourself from this trauma. An unemotional girl does not take fancy to others' lives and they will not want you to do the same.
No, she does not love everyone or everything
Women are quick to drop the word "love." Understanding unemotional girlfriend will tell you that she is not the type to overemphasise her liking for everything. She loves only you, and she does it very sincerely, she does not stray and nor does she fancy someone else. An unemotional girl is honest and brutal with her feelings; there is no half way to love and relationship. She knows what she wants and she is doing what she wants to.
Image: Getty
Read more articles in Sex & Relationship.