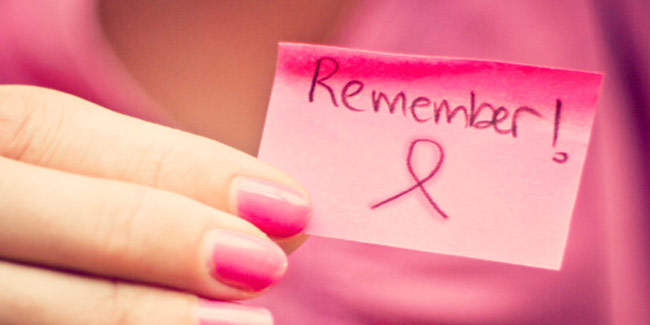 Mother's Day is around the corner and it becomes imperative for every woman to make sure that she is healthy and well.
With Mother's Day just round the corner it is imperative to focus on tracking the changes in women wellness over the years. India today is on the verge of becoming the cancer capital of the world and breast cancer is on the rise in urban as well as semi-urban areas. Mother's Day provides us a golden opportunity to highlight and create awareness amongst the masses on how to tackle and beat back the onslaught of cancer in India.

With a vision of supporting the change in cancer treatment in India, Quest Diagnostics India has Introduced BRCAvantage™, expanding patient access to BRCA genetic testing for inherited breast and ovarian cancers, a launch is in line with company's focus on providing access to specialized cancer diagnostics services in India.

The test offering in India follows Quest's introduction of BRCAvantage to the United States in October 2013, and expands on the company's goal to provide a wider menu of advanced cancer services in India. The BRCAvantage service for India provides several of the same features as the service in the United States. These include the use of advanced next-generation sequencing technologies by the Quest Diagnostics Nichols Institute in San Juan Capistrano, Calif., United States and access to genetic counseling in India to help patients and clinicians assess whether testing is appropriate. Patients can also access free home-collection services in 25 cities across India.

The BRCAvantage test helps to identify mutations (abnormal changes) in two genes. These genes are called BRCA1 and BRCA2. Changes in the BRCA1 and BRCA2 genes are responsible for increasing the risk of hereditary breast and ovarian cancer and associated cancers in women, and for prostate and breast cancer among men.
Commenting on the initiative Mr. MukulBagga, Managing Director, Quest Diagnostics India, said,"BRCAvantage is aimed at increasing access to testing for at-risk patients and leveraging the diagnostic insights for making empowered health choices. Advanced, high quality cancer testing services are not as widely available in India as in some other developed countries. This new offering demonstrates our passion for bringing in the latest technological innovation and expertise in cancer diagnostics to India. It also shows our commitment to providing diagnostic insights that can help create a healthier world, and we are pleased to help more people in India access this important service."

Based on medical guidelines, BRCA testing is recommended for people with an immediate family member diagnosed with breast cancer at age 45 or younger; a personal history of breast cancer at age 45 or younger; a family member diagnosed with ovarian cancer at any age; a personal or family history of both breast and ovarian cancers on the same side of the family; a personal or family history of male breast cancer or a personal or family history of bilateral breast cancer (both breasts).



Dr. Anurag Bansal, Head of Medical, Quest Diagnostics India, added, "Ensuring that patients and individuals have access to a genetic test that has clinical value is important. Patients need to understand their cancer risks so they can make the most informed and timeliest decisions about their health. Although not every individual needs to get tested for BRCA mutations, now that the test is more widely available, patients who could benefit from BRCA testing will be able to access this service from a quality provider."
A working professional Akansha thinks the first step to avoid cancer from reaching advanced stages is early detection,"My maternal grandmother suffered from breast cancer. This means that my mother also has a high risk for the disease. She hates Hospitals & refuses to go for regular mammography screenings. I have learnt of this test called BRACvantage offered by Quest Diagnostics India - that can help to estimate the hereditary risk for Breast cancer. The sample can be collected from the convenience of your home! This mother's day I plan to gift this test to my mother to express how much I care for her".
Mr. MukulBagga, Managing Director, Quest Diagnostics India.
Image courtesy: Getty Images
Read more articles on Festival Fever.