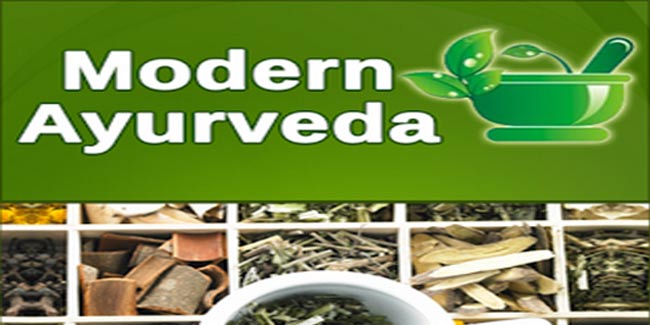 Discover a world of Ayurveda on the go on your Android device with our "Modern Ayurveda" app.
When human settlements had put foot on earth, there was little that was known about diseases and ways to treat them. During such an era, all that there was for an infected tooth or a sprained foot was the abundance of nature. It is during such a time that Ayurveda was born and that is how, today, we call it the ancient science of medicine or traditional medicine.

Despite us coming off so far in medical and technological developments, we still rely a lot on Ayurvedic practices for there is nothing that nature cannot treat. And, that is why we consider it in our remit to bring the vastness of this traditional medicine to your handsets. Presenting "Modern Ayurveda Application" for all our readers on Android.
What the App Offers
The app brings to you latest developments in the field of Ayurveda, which include herbs and the different ways of using them for treatment, medicines, massages, use of herbal oils, surgeries, therapies and much more.
What the App Features
"Modern Ayurveda" is a one-of-a-kind app that offers a diversity of features. Once you have downloaded and installed the app,
• you will receive instant and regular notifications on the latest updates
• have access to a gallery rich with pictures on latest Ayurvedic treatments
• facility to share your favourite articles or pictures on social platforms (Facebook, Twitter, Google+)
• share pictures from the gallery directly with your friends on Whatsapp
• bookmark interesting, informative articles on the app to read later
• rate us and give your feedback so we can improve our user experience for you.
Steps to Install App



To download and install the app, follow this link:https://play.google.com/store/apps/details?id=com.mmi.mobile.apk.jagran.omh.herbs
Tap on the "Install button" and wait for the download to complete. Once it's downloaded, it will install the app automatically and create a shortcut for the same on the home screen.
Now tap on the app and wait for it to load.
Once it loads, the homepage of the app displays through which you can further navigate and choose your preferred categories you would like information on.
Read more articles on Mobile Apps.