Mini stroke or transient ischemic attack (TIA) occurs when a part of your brain experiences a temporary lack of blood flow, causing stroke like symptoms. Although these symptoms last only for a few minutes but the effect may be long lasting and may even contribute to dementia, suggests a new study.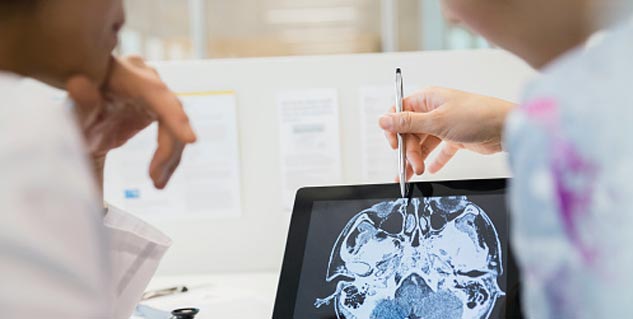 Image source : getty

Mini-strokes also known as cortical microinfarcts cause minuscule lesions of approximately 0.05-3 millimetres in diameter. What surprised the researchers most was that a mini stroke can lead to dysfunction in the brain that could be as large as 12 times than what was visible in magnetic resonance imaging (MRI).


A single miscroinfarct causes functional effects across a much larger area of viable peri-lesional tissue than was previously understood and the resulting functional effects are much longer- lasting. Researchers found that the neuronal activity across the affected area remain partially depressed for 14-17 days after the mini stroke occurred.


Even after 3 weeks, the neutrally evoked blood flow responses had only partially recovered, meaning a person may have a microinfarct and it can be seen briefly with MRI but it leaves a lasting impression on the functioning of brain for months.


Besides, these tiny infarcts occur only in the grey matter of the brain but also in the white matter, that sends signals from one part of the brain to another. Over time, after you have a lot of micro infarcts, there may be enough accumulated damage in the brain's circuitry to equal the impact of a larger event.


The study was conducted at Medical University of South Carolina (MUSC).
Top Image source : Getty
Read more articles on Health News