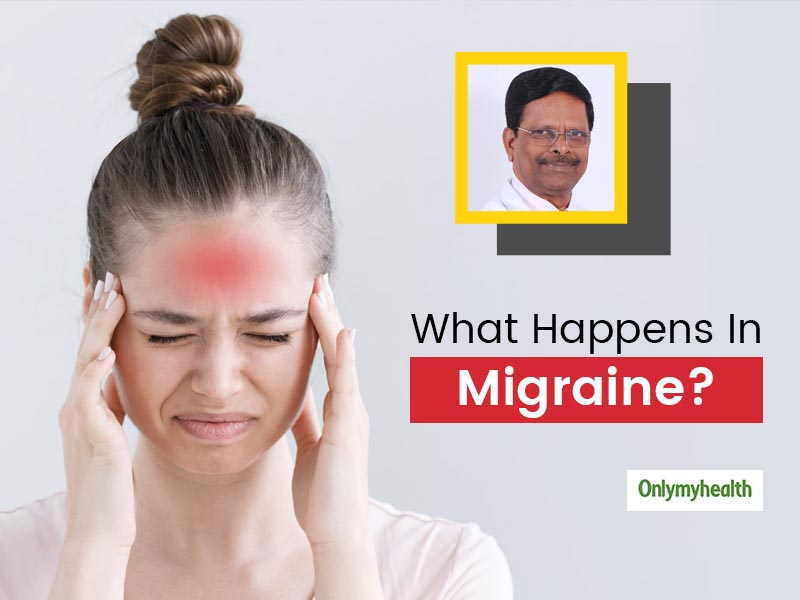 Know how to manage this common type of headache that can affect your whole day, making it difficult even to complete basic chores
A headache can affect your mind and body in all possible disturbing ways. A widespread health concern, which leads to the unbearable headache is migraine. Migraine can happen to anyone, irrespective of gender and age. Various research and studies suggest that migraine is three times more common in women than men. But, a lot many people take it lightly thinking of it to be a regular headache. In nature, migraine is challenging to diagnose too. Migraine is a complex disorder characterised by moderate to severe headaches and often accompanied by voluntary nervous system-related symptoms. The headache usually affects one part of the brain and can last for 2 to 72 hours.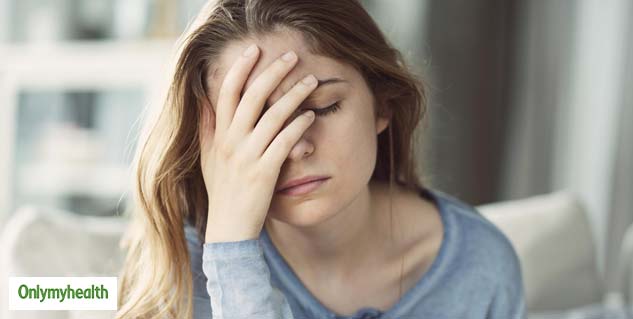 Also Read: Do You Know Coffee Triggers Migraine? Here Are Other Common Migraine Triggers
Termed as one of the most common neurological disorders, headaches are often taken lightly thinking that painkillers can help deal with the condition. Headaches are categorised as primary and secondary, out of which 90 per cent of the headaches are primary. Tension headaches are common, and next comes migraine. Migraine is a disabling type of headache, and are of two kinds; migraine with aura and without aura.
What Triggers Migraine Pain?
One must look for various signs and symptoms to understand the trigger points of migraine. If you are one of those who get recurrent headaches, affecting your everyday life, then you must look for possible treatments. However, listed below are the trigger points of migraine that one must be aware of for proper management of the disorder: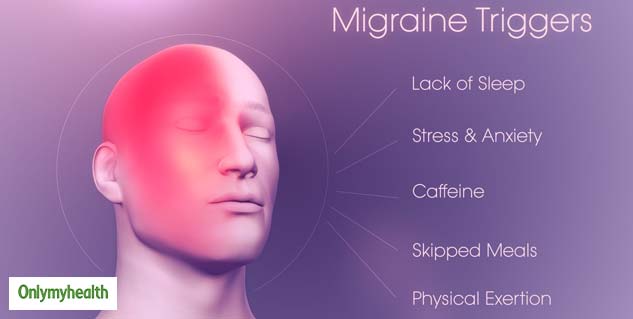 The Characteristics Of Migraine Headaches?
The migraine headache happens on one side of the head, which starts from mild pain and proceeds to become severe. This pain is such that it could last for a few hours or even for a day or two. Severe migraine pain could also lead to vomiting and nausea and sensitivity to light. Migraine could happen due to environmental or lifestyle factors. The most common treatment for migraine headaches include:
Those getting frequent migraine headaches may be put on medications by a doctor.
Frequent consumption of pian medications could also be a reason for a medication-induced headache. Hence, triggers should be understood for better management.
Stress could be a significant factor.
Other factors leading to migraine can be a strong smell, weather changes, irregular sleep patterns, etc. Hence, lifestyle modification will be advised to the patient.
What Are The Symptoms Of Migraine?
People suffering from migraine may have some or all of these symptoms-
Slight or intense pain, which may occur on one or both sides of the head.
Bursting pain
Increase in pain due to physical exertion
Problem interfering with daily activities
Voice and light sensitivity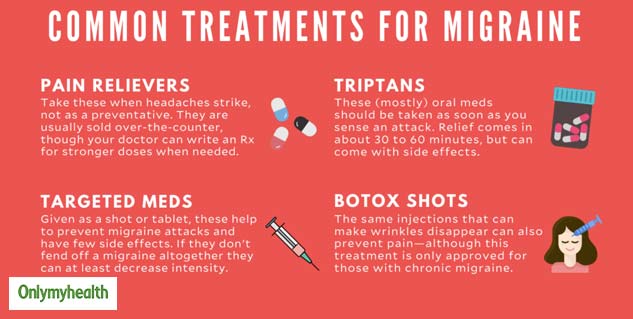 Also Read: Get Rid Of Migraine Pain With These Easy Home Remedies
Migraine And Pandemic
The ongoing pandemic has led to increased stress levels in the atmosphere, which has led to an increase in the cases of migraine. The difficulty here is due to reluctancy in reaching out for medical help owing to COVID-19 scare, management and treatment of disorders like migraine has taken a backseat. Hence, one must understand the need for following a proper lifestyle and stay clear from trigger factors. Migraine can be managed with appropriate medication, but secondary headaches with similar symptoms of migraine can be a more serious concern. The need is to consult a doctor for proper diagnosis of the disease.
With inputs from Dr Sreekanta Swamy, Head of Neurology, Aster RV Hospital
Read more articles on Other Diseases