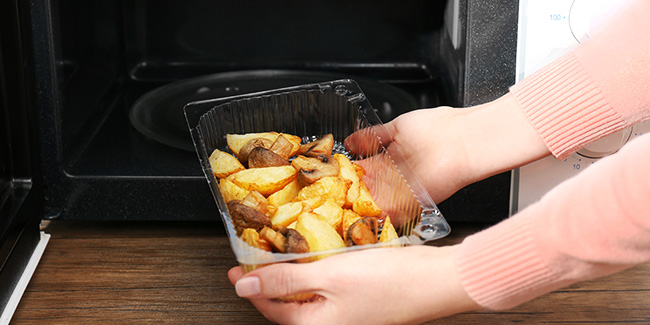 Storing foods in plastic containers and microwaving them in the morning can be hazardous for your health. Leaching caused as a result of the microwave's heat can lead to irreparable damage to your health.
Storing leftovers at night for the next meal always seems to be an economical plan. But, did you know that microwaving leftovers can be dangerous for your health?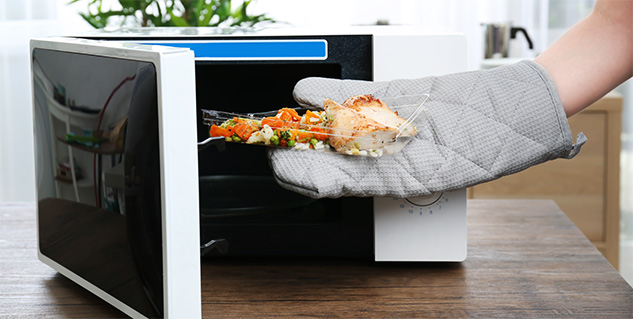 When food stored in a plastic container is heated in a microwave, it releases harmful chemicals into the food. This increases risk of diseases such as high blood pressure and insulin resistance, claims a series of new studies from NYU Langone Medical Center, New York City.
The study
In a recent study published in the journal Hypertension, chemicals known as phthalates are associated with an increased risk of high blood pressure and type 2 diabetes in children and adolescents. These chemicals are also used in abundance to strengthen plastic wrap, soap, cosmetics and processed food containers.
Leonardo Trasande, MD, MPP, author of the study and professor at NYU Kangone stated, "Our research adds to growing concerns that environmental chemicals might be independent contributors to insulin resistance, elevated blood pressure and other metabolic disorders".
In order to make plastic containers hundred percent safe for microwaving, more research and evidence are under process. Until then, follow these tips:
Transfer leftovers
When heating leftovers, make sure that you transfer them to microwave-safe glass or stoneware.
Don't wash plasticware in dishwasher
Washing plasticware in hot water in the dishwasher can cause release of chemicals from the plastic into the dishwater, which can further contaminate the rest of the utensils. Instead, wash plasticware in the sink.
Don't use warped or edged plastic containers
If your plastic containers have been overused and this shows in their worn out quality, it is time to get rid of them. Warping on containers is a sign that the protective layers are worn out, increasing probability of leaching.
Use aluminum foil or waxed paper over plastic cling wrap
Although not completely safe, aluminum and waxed paper can be healthier substitutes for storing and packing food as they do not contain phthalates.
Image source: Shutterstock