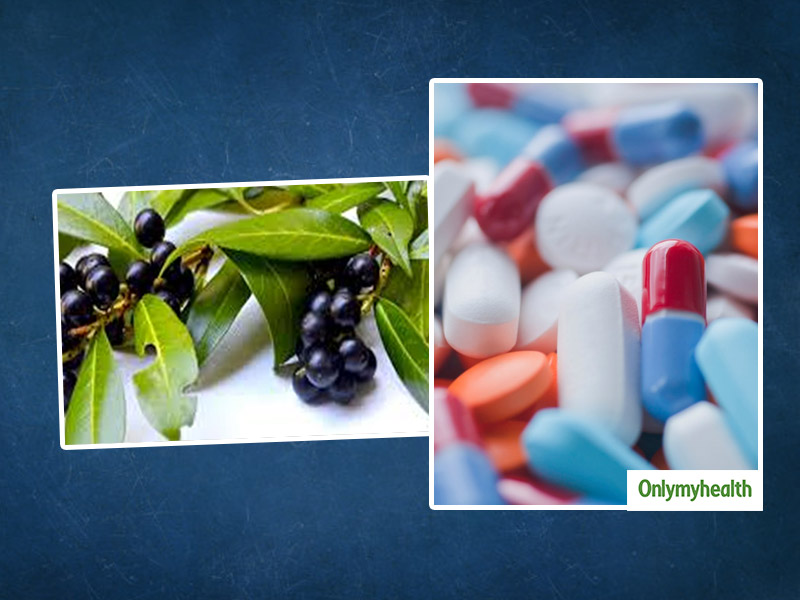 Have you heard about these benefits of berries? Learn about its best medicinal properties.
Berries are grown in abundance all over India, and it has two varieties. Small berries are round in shape and are commonly called 'sour berries' and blackberries. Jamun-fruit increases appetite and digests food. Its sourness and acidic properties remove blood-defects. Not only its fruits, but leaves also have many benefits. In Ayurveda, its leaves are used broadly for digestion and problems related to the mouth. Stomach diseases are cured by drinking vinegar made from raw fruits or berries. Berries vinegar should be stored in a glass bottle away from sunlight or high heat.
Do you know these sour-sweet berries (Jamun) have medicinal properties too?
Facial acne disappears by eating berries. By adding water to its kernels, grinding and using it on the face, washing it after half an hour will get rid of pimples.
Taking about fifteen grams of powder of Jamun and sugar candy with milk in the morning eliminates all types of weakness.
Berries (blackberry) kernels are a panacea for diabetes. Take only the quantity of kernel powder, and it is harmful to take in large amounts.
To make powder from the Jamun kernels, first of all, wash the dried berries in the brine and then grind them finely and sieve them in a sieve.
Diabetes patients should eat 150 grams of berries every day. Its regular intake can control the amount of glucose in the blood.
In homoeopathy, the juice of berries is used in the name of mother tincture of caesium gambolinum for diabetes.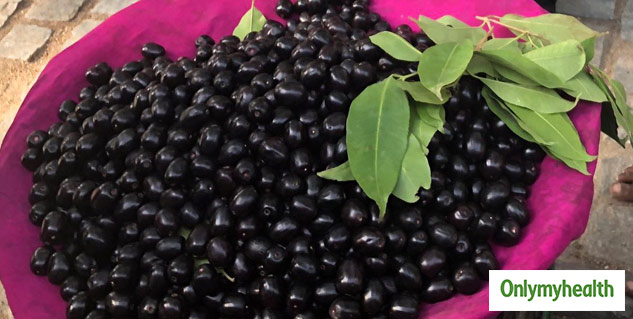 Put 200 grams of blackberry in a glass of boiling water and boil for some time. Churn them in this water, filter and mix one spoon of honey and drink it thrice daily.
Blackberry is beneficial in stomach diseases. In the condition of stomach pain, diarrhoea, rock salt should be mixed with its juice.
In the situation of stomach pain, drink a cup of water mixed with a teaspoon of vinegar, a little black salt.
Take 10 grams of the bark of Jamun decoction in 100 grams of water and 25 grams remaining and filter it and give it to drink. It has the power to cure diarrhoea and is very beneficial in proper digestion.
If you have pimples, eat two hundred grams of blackberries every day. Grind kernels in milk and apply.
Berries contain antioxidants, especially phlebotomies, which help to maintain a memory.
Blackberry contains iron which is an essential element for blood.
Drinking sorbet of berries relieves fatigue and brings freshness.
Mouth blisters - Grind 40 soft leaves of berries and dissolve them in a glass of water, filter and gargle, mouth blisters will be cured very quickly. Blisters are healed by eating this too.
Method of extracting the juice of berries - After keeping the berries in water for two hours, remove the liquid by removing the kernels.
Method of preparation of Jamun sorbet - After taking one and a half grams of Jamun juice, mix one kilogram of sugar in it and filter it after syrup-like syrup.
Caution: It's not good to eat berries on an empty stomach. Taking it after meals is beneficial. Consuming it in excess is harmful.
Read more articles on Healthy Diet