Ambulatory blood pressure monitoring is a better predictor of cardiovascular mortality than readings done at the doctor's office, a new study suggests.
The condition where the blood pressure of a person rises when measured at a doctor's office is called white coat hypertension. This condition was associated with high risk of mortality.
The study also discovered that masked hypertension – where BP is normal in the clinic but increased out of the office, was connected to the highest risk of death but would never be recognized by just measuring blood pressure at the clinic.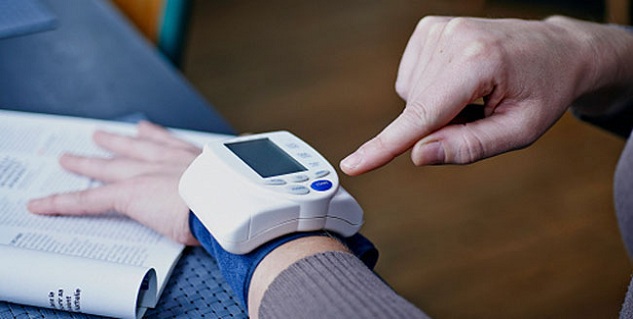 "Our study suggests that more frequent use of 24-hour blood pressure measurement could improve the diagnosis and management of hypertension, which is the primary cause of premature death and disability worldwide," said the lead author of the study, Jose Ramon Banegas, MD at Autonomous University at Madrid.
"A hypertension diagnosis based exclusively on blood pressure readings in the clinic is no longer acceptable. There is no scientific or clinic justification for not using ABPM, which should be part of the evaluation and follow-up of most hypertensive patients," Banegas added.
For the study, the team analyzed data from 64,000 adults between 2004 and 2014. The recruits were required to meet guideline-recommended indication for ABPM, including suspected white coat hypertension, and labile or borderline hypertension, along with an assessment of drug-treatment efficacy and the study of circadian BP pattern.
They concluded that blood pressure measurements taken in the comfort of their homes were a better way to predict mortality than a doctor's office readings.
Dr Raymond Townsend, the director of the hypertension program at Penn Medicine and the author of the study's editorial said, "We don't want to dismiss white coat hypertension. We encourage our patients to do blood pressure readings at home. That is a good way to not only monitor blood pressure where you actually 'live', but it also provides a lot of insight for patients to understand how life's little indiscretions, like take-out Chinese with extra soy sauce, can truly affect your blood pressure the next day."
The study was published in the in the New England Journal of Medicine.
Read more Health News.
For more related News, Download OnlymyHealth App.