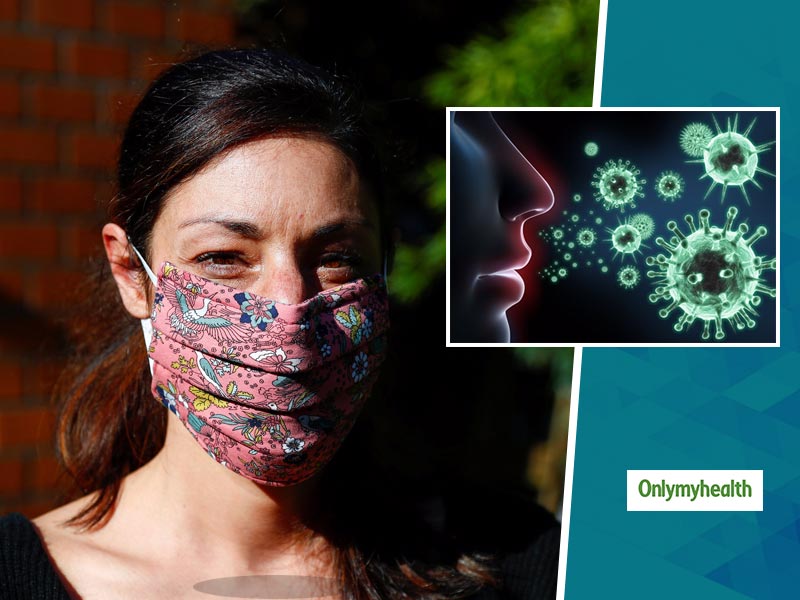 Homemade face mask for airborne particles and fluid: Will a homemade facemask help in airborne infection?
Homemade face mask for infection prevention: The period of lockdown in India has been ended, and now it has turned to Unlock 3.0. To prevent coronavirus infection people are being advised to use homemade masks. To protect against the virus, people are making face masks at home with dupattas and t-shirts. Here we are presenting you with information about how the mask can be prepared at home. But what type of fabric or material should be used to make this, few people are aware of it. According to the report of the US Surgeon General, Dr Jerome Adams has given information about the mask. The CDC said in a statement, "Clothes made from household goods or homemade clothes at low cost (from common materials) can be used as a voluntary, additional public health measure.
Use this fabric to make a mask: According to the report, to prevent the virus, you can make a mask by cutting any T-shirt or cotton sheet. However, while making the mask with such fabric, keep in mind that the material is not too thick.
Filter Cotton is the Best Option: It is best to use filter cotton fabric to make a homemade mask. Quilter cotton, which has an unusually high thread count. It helps prevent about 80 per cent of the small particles present in the air. According to experts, masks made from filter cotton are better than surgical masks.
Keep these things in mind while making masks at home: According to experts, people can make masks at home with the help of any fabric, but before making the mask, the clothes should be thoroughly washed in boiling water for 5 minutes and dried thoroughly before wearing. In making the mask, it should also be noted that it fits well on the face, and there is no gap on the edges.
Also Read: Women Who Got Early Periods Are At A Risk Of Type-2 Diabetes
How to make a mask at home?
You can make masks with any cloth present in the house. Cotton is much better. Wash the cloth with which to make the mask. To make the mask, you have to cut the fabric square in A4 size. Besides, needle-thread will be required.
Cut the cloth as much as it fits on your face. Toupee it by turning all four sides. Now, prepare four small pulse-like pieces. Fold them and sew them (very thin).
Stitch these four from the four corners of the cloth. Your mask is ready.
However, if you are searching for a mask that aids fight viral infections, then you need to understand what kind of disease you are looking for.
Disposable Mask: These masks are similar to surgical masks and are designed to prevent large droplets released through the breath or mouth from reaching around them. Do you know that such masks shouldn't be worn for more than three to eight hours?
N95 Mask: These masks are best for infections like COVID-19. It is because they fit well on your nose, mouth and is also capable of stopping 95 per cent of particles in the air. However, the COVID-19 has as many as 0.12 microns in the air diameter, due to which N95 mask can also help to some extent.
Read more on Latest Health News