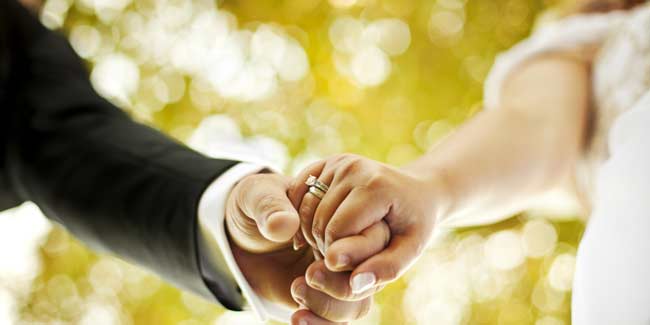 Marriage linked to better cancer outcomes, suggesting that your marital status may play a role in your outcomes.
According to a new study published in the Journal of Clinical Oncology, cancer patients who are married tend to get diagnosed earlier and live longer than their unmarried counterparts.

Researchers from the Harvard Radiation Oncology Program and the Dana-Farber Cancer Institute in Boston found that– a function of the strong support network that marriage often brings.
Researchers looked at data on more than 734,000 people diagnosed with all types of cancer between 2004 and 2008 and found that unmarried people were 17 percent more likely to be diagnosed with a later-stage or metastasized cancer than married people, and that married people lived up to 33 percent longer than their unmarried counterparts.

According to researchers, social support from spouses is what's driving the striking improvement in survival. Spouses often accompany patients on their visits and make sure they understand the recommendations and complete all their treatments.

The increase in early cancer detection and in survival likely stem from the support that spouses bring, according to the study, which means that similar support could help unmarried cancer patients.
Read more Health News.