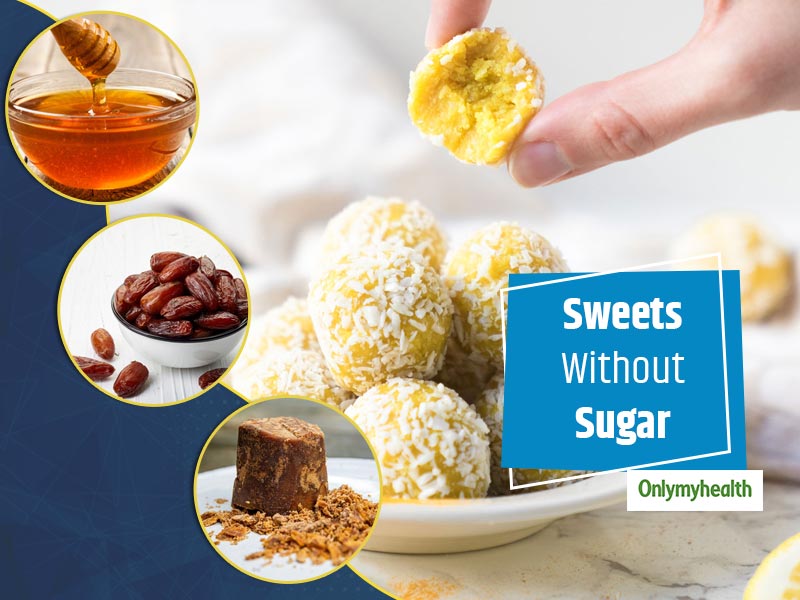 Do not risk your health this Raksha Bandhan. Ditch sugar and make sweets without sugar with these healthy alternatives for sugar.
Eating sweets makes us happy, especially during festivals. But do you know the sugar we eat is actually not good for health? The sugar we eat is actually is refined using chemicals. Sugar is not only bad for the body but addictive which is similar to cocaine. It increases the risk of various chronic health problems. Don't worry! You don't need to give up on sweets. This Raksha Bandhan, let us just substitute sugar with other healthier alternatives. Ms. Payal Rangar who is a certified nutritionist is telling us some healthy sugar substitutes to make sweets without sugar.
Why is sugar bad for you?
Sugar increases the risk of obesity and diabetes. Also, it weakens the immune system and affects body consumption that results in wrinkles and ageing. Sugar is associate with acne. Intake of sugar increases the risk of developing certain cancer. This is likely because insulin is a key factor in cell growth and multiplication. Sugar can ruin your teeth, especially for kids. Sugar is a definition of empty calories as it has no nutritional value, no nutrients, no minerals, no protein and no fibre. It makes you feel hungry. Sugar causes belly fat. This is the worst kind of fat as it is directly related to all kinds of diseases including heart disease.
How to make sweets without sugar?
Here are some substitutes to replace sugar in your sweets and make them healthy and nutritious.
Honey
Honey is a good source of antioxidants. It has anti-fungal and anti-bacterial properties. Along with it, it is good for digestive problems, throat and heals wounds. Homey is also beneficial for the skin. While preparing your dish, substitute 1 cup of sugar with 1/2 to 2/3 cup of honey. Also, honey is a good ingredient for weight loss. You can use one for making cakes, cookies, muffins etc.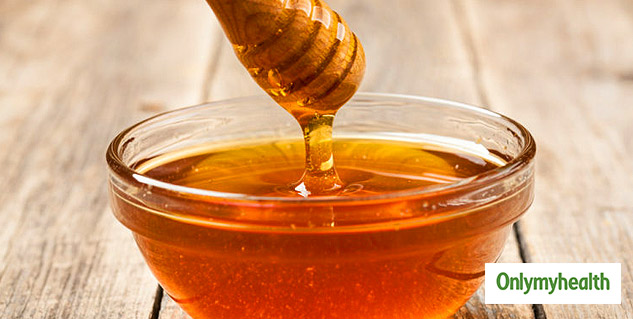 Also Read: Rakhi Special Dessert Tasty Rum-Raisin Delights
Dates
Dates are a type of food that is highly nutritious. They are amazing sweeteners with health benefits as well. You can substitute sugar with dates syrup. Dates are good against diseases like cancer, microbial infection, diabetes, prevents issues related to heart, night blindness. It is beneficial for cough. It includes potassium that helps to maintain blood pressure. They include brain-boosting ingredients that strengthen the brain. They are also good for preventing hair loss. It is known as khajoor in India. You can enjoy dates halwa, cake, laddu this festival. However, do not overconsume dates as this can take a toll on your health.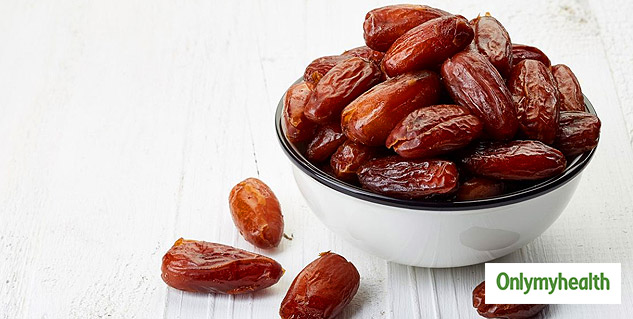 Maple Syrup
Maple Syrup is a natural sweetener that is more nutritious than sugar. It is rich in zinc and manganese. The syrup boost energy and good for the heart. Maple syrup has certain bioactive compounds that help to protect the body's immune system. The syrup is loaded with antioxidants. You can enjoy this syrup with pancakes, as a spread, in candies, cakes and many more.
Also Read: Healthy Sugar For Diabetes Patients
Jaggery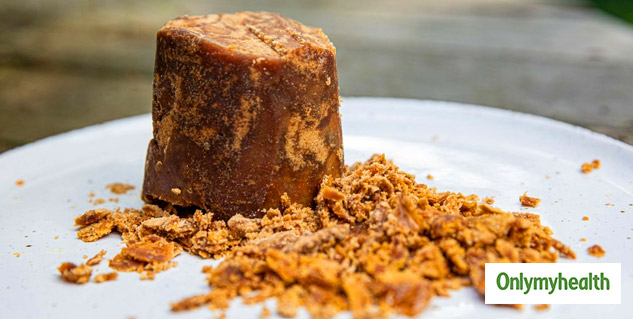 Jaggery is a healthy alternative to sugar. It is extracted from sugarcane. Jaggery comes up with many health benefits like detox liver, purifies blood, cleanses, improve digestive system the body and boost immunity. Jaggery is also good for menstrual cramps and respiratory problems. It is known as 'gud' in India. You can make sweets like laddus, pede, halwa, gujiya and many more.
You don't need to worry about quitting sugar. These substitutes will not only reduce your sugar cravings but will give nutrients as well.
Read More Articles in Healthy Diet