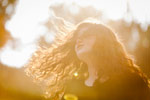 In a recent study it was found that girls could grow fat in the future if they are called fat from an early age. So, keep a lif to your mouth and dont mentioned the cursed word!
Our society does not accept fat people, there is a sense of resentment towards all those who are overweight and boys and girls are attacked everyday by their peers if they happen to be fat. But what if you could make someone fat just by calling them fat?

It is exceedingly sad for boys and girls to be fat at a young age. This can have a very negative impact on their mindset and can make them feel unwanted. In a new study it has been shown that being labeled fat at a very young age could result in girls turning fat in later life. The study was conducted by University of California, Los Angeles.


The Survey
In a study, 1,213 African American girls and 1,166 white girls who are living in Northern California, Cincinnati and Washington, DC were surveyed. It was found that close to about 58 percent of them had been told that they were too fat before they hit the age of 10. In the study the girls who were labeled as fat had 166 times more chances of getting obese at 19 than the other girls.

It was also found that the likelihood of girls to become obese went up as more and more girls were called fat. The study findings appeared in the 2014 June edition of the journal JAMA Pediatrics.

The Conclusion
A Janet Tomiyama, who is the Assistant Professor of Psychology in the University of California, Los Angeles College of Letters and Science who is also a senior author of the study said, "Simply being labeled as too fat has a measurable effect almost a decade later. Even after we statistically removed the effects of their actual weight, their income, their race and when they reached puberty, the effect remained."

The LA Times reported that Tomiyama has mentioned how the study was conducted as a response to those who believe shaming people into losing weight to be an effective method of dealing with the problem of obesity.

According to Tomiyama, it is best to encourage healthy lifestyle and not to label girls as fat and also to simply not use the word in general. This could be a very positive approach and can eventually help girls to grow up with more confidence and less fat!

The study co-author Jeffrey Hunger said: "Being labeled as too fat may lead people to worry about personally experiencing the stigma and discrimination faced by overweight individuals, and recent research suggests that experiencing or anticipating weight stigma increases stress and can lead to overeating."

Image Courtesy: gettyimages.in

News Source: firstpost.com

Read more articles on Health News.