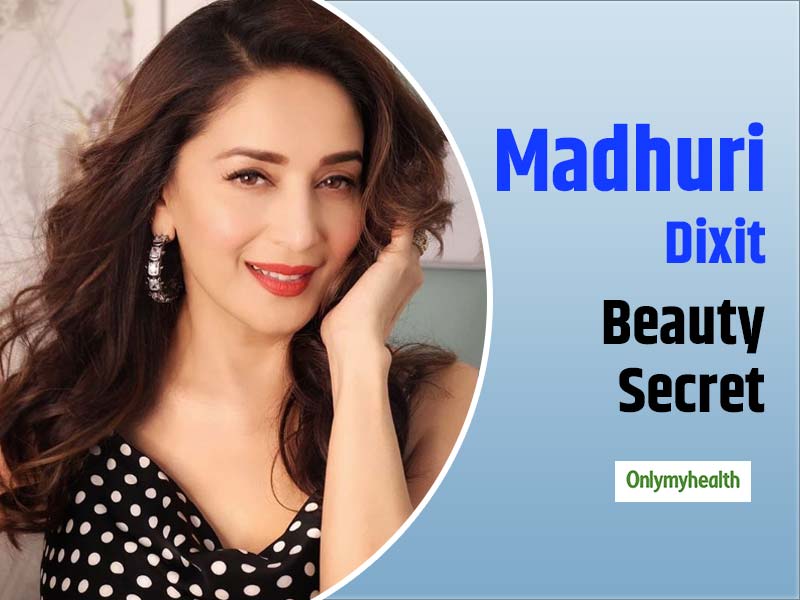 On the occasion of Madhuri Dixit's birthday here are some beauty tips from the diva which can help you maintain a healthy skin.
Madhuri Dixit- the timeless beauty is ageing gracefully. Everyone wants to grow like that with that endless charm for life. Madhuri is one of the most successful stars of Bollywood. Her blockbuster movies are still on the top of many people's watch list. Madhuri has a huge fan following and her beauty is one of the major factors. She has been winning so many hearts since ages. Apart from an extremely beautiful face and glowing skin, her flawless skin is enough to make her fans crazy. You might also be dreaming of a glowing and perfect skin like Madhuri. Read on to know the beauty secrets of Madhuri Dixit shared by her.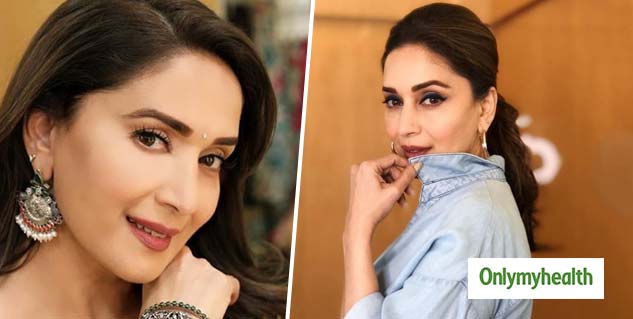 Water - the ultimate secret
When comes to beauty secrets, Madhuri always mentions water as her ultimate secret. She shared that "I have lots of water every day, and I make sure I wash my face at regular intervals." Drinking enough water is the simplest and the easiest step towards healthy skin. When you drink enough water your body flushes out toxins and your skin is free from all the impurities.
Also read: 5 Tips to Take Care of Your Sensitive Skin
Choose a healthy lifestyle
While sharing her beauty secret Madhuri said in an interview that "I don't smoke and drink, which is one good thing. I lay great emphasis on diet and exercise." So, it very important to maintain a healthy lifestyle to keep your skin healthy. Smoking and alcohol consumption can affect the health of a person. But it can also affect the skin and its use can lead to acne and other skin problems as well. Your diet also leaves a strong emphasis on your skin. if you consume more skin-friendly foods then you can achieve better results. Some of the skin-friendly foods may include fresh foods, walnuts, broccoli, green tea and other fresh vegetables.
Also read: Onion Juice for Hair Growth: Simple Ways to Use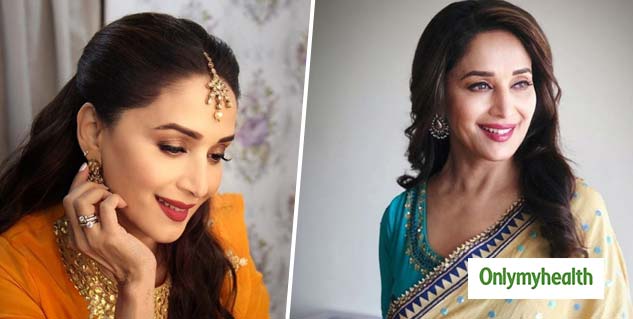 Dance - a form of beauty
Madhuri Dixit is also the dancing diva of Bollywood. She is extremely talented and her dancing skills are very popular. Her recent dance moves in Kalank was also praised by many. Madhuri has shared her love for dance many times. She also runs a dance academy and is truly passionate about dancing. Through her website, she once motioned- "For me, dance is also a form of beauty so I dance and I recommend everyone to dance in some way as it makes you positive and happy and sparks that little desire of dance that every individual has in them." A positive and happy effect will also bring charm on your face.
Read more articles on Skin Care.