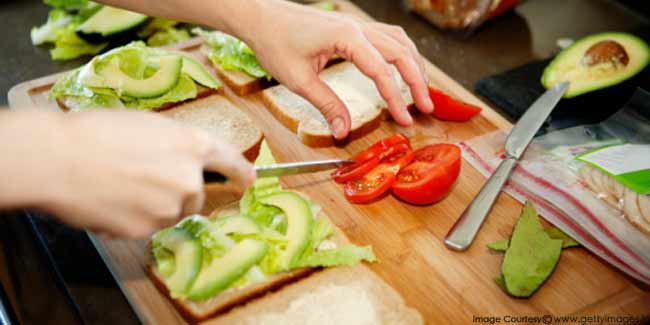 We love eating snacks, though regrettably, they can make you look wobbly and cheeky by the 5th day, but not all snacks. Take these for suggestions!
Everyone has a desire to look good and smart for which they follow many diets plans but usually fail. Studies have shown that eating frequently in small quantity is more productive in reducing weight as it keeps the metabolism elevated. So having three main meals with two-three low calorie snacks are the best way to go on diet and attain a desired weight and body. Unprocessed whole foods make incredible snacks to fuel your body throughout the day and provide the energy you need to perform at optimal levels. By eating every three hours, your metabolism will stay elevated and you will burn more calories. Also, healthy snacking will make you less likely to overeat during your regular meals.

So here is collection of 10 snacks that have less than 100 kcal and yet filling.
Fruits: a piece of fruit is really the perfect snack -- it's usually less than 100 calories and it can satisfy your sweet craving without adding too much sugar to your diet. Fruits help in adding variety and color to the meal as well as add fibers to out diet. Specially the citrus one.
Sprout Bhelpuri: it is not that famous bhel that is readily available at all bus stands and railway this is prepared by using half fist full of sprout beans, half of puffed rice (murmura)and little bit of roasted Bengal gram. Make it in a chat form by adding chopped onion, tomatoes and green chillies as per taste with lemon squeezed over it. The sour taste makes your taste buds satisfied and sprouts and puffed rice fulfills your calorie needs.
Steamed Idli: this famous south Indian which is low in fat and high in carbohydrates and proteins, serves as a awesome snack; as it is low in calories and easy to digest, and very tasty. They are gluten-free, because they contain no wheat. So, they can also be safely eaten by people sensitive to gluten.
Steamed dhokla: Dhokla is a steamed food dish and can be used as a healthy and nutritious snack to other snacks. It is a popular snack made with fermented batter of gram (chickpeas). Provided it should not be fried.
Nuts: Most nuts are high in monounsaturated fats and offer an excellent source of protein and vitamins and minerals such as magnesium, calcium, copper, zinc, selenium, and foliate. Nuts also provide plant sterols and soluble fiber. Some people are afraid to eat nuts as snacks because of their higher calorie and fat content; but if eaten in moderation they can be served as best snacks that provides essential nutrients without adding extra calories.
Vegetable salads: raw vegetables that are used as salads provides a less amount of calories provided you must have used low fat dressing like lemon, vinegar. One teaspoon of mayonnaise is also fine but do not top it with high fat seasoning using margarine. Salad dressing using olive oil (about 1 tea spoon) is also a good option. These salads also add the crunchy flavor to the food and also give satiety.
Tofu: Tofu contains a low amount of calories, relatively large amount of iron, and little fat. Eating tofu raw by adding some herbs and spices, will deliver a small amount of calories and lots of nutrients.
Hardboiled egg: Snacking on one of these isn't hard to crack. Hard-boiled eggs are easy to prepare, and they provide an excellent supply of protein. Because protein fills you up, you don't have to worry about empty calories in this 78-calorie snack.
Khakhra: it is another popular Guajarati snack which is low in calories made from wheat and pulses and is available in many varieties like masala khakhra, jeera khakhara, methi khakhara etc.

Beverages: low calorie beverages as coconut water, fresh lime soda (without sugar), lemon water and thin butter milk can also be served as a snack that provides you very less calories and leaves you refreshing. These drinks help in keeping us hydrated and also control hunger pangs.