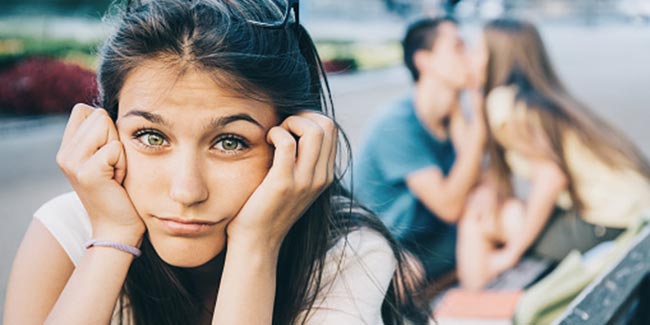 It's like been there, done that situation. Gory or flower-filled -- we all have had pasts. And while talking about our pasts, how can you miss that ex-relationship of yours that you hate to love or love to hate?
It's like been there, done that situation. Gory or flower-filled -- we all have had pasts. And while talking about our pasts, how can you miss that ex-relationship of yours that you hate to love or love to hate?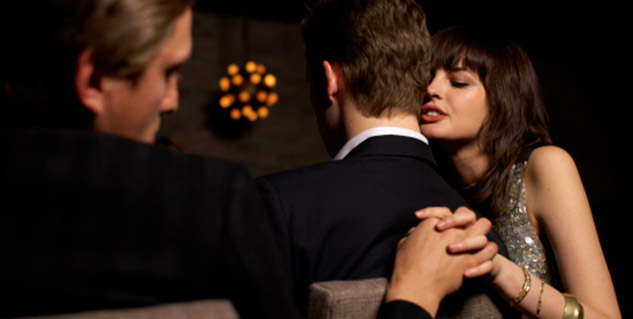 Ex- Do you just cut them out of your life because of the emotional trauma of breaking up and the agony of a failed relationship? Or is it possible to be "just friends" with an ex? How does one deal with ex lovers then? Experts say that it is healthy to be friends with your ex, but only if you realise that the romantic relationship will not come back. A lot of people use the "let's just be friends" tack as a last ditch attempt to remain in touch with the person who's ending the relationship because they can't stand the thought of life without their partner.

Artemis Psychologist Dr. Rachna Singh clearly states that there is no direct take on it. "It all depends on your own frame of mind. Your mental frame and capacity to deal with your ex as well as your spouse is something what matters the most," says Dr Singh.
[Read: Be Strong Enough to Let Go- Learn How to Deal with an Ex Lover]
This can be very bad for your emotional health because it leaves you hanging between hope that your lost love is reclaimable and moving on to other relationship possibilities. If you're the kind of person who will always love their ex, then it is probably best for you to steer clear of the "let's be friends" break-up route.

But that is not the worst that ex relationships can do. Relationships that you have not let go of have a way of interfering with your present relationship in a definitely not good way. Your constant need for the "just friends" ex may be ruining your relationship with the person you're dating now. It is unfair for all three of you to be in this kind of toxic threesome. It leads to instability and can even wreck the relationship altogether. According to a report produced by the Counselling Service of The University of Newcastle, May 2009, it is a must to avoid regular contact with your ex-partner. This can just prolong the pain and delay the healing process. If you decide to re-contact, first give yourself time for the painful feelings to subside.

Of course, that is not to say that you must not keep in touch with your ex at all. After the break-up wounds have healed and you have healthily moved on, and you don't hate your ex anymore, it may be a wonderful thing to be able to be friends with your ex. Says Tavishi Rai, 24, "I broke up with this guy over a year ago, but we've recently discovered that even though we may not be compatible as life partners, we get along pretty well as pool buddies. So, we decided to be friends. My current boyfriend understands that, as does my ex's current girlfriend. We even double date, and it's so much fun, because he's a wonderful guy too." She smiles mischievously as she adds, "I mean that's why I dated him in the first place!"
[Read: How to help your girlfriend to move over her ex boyfriend]
"There can be many aspects linked in one relationship. Sometimes children are also involved. So the best way to deal with your ex is to have an open channel of communication. Being truthful is one thing again which wont hamper the trust factor in any way," guides Dr Singh.

It is important, though, to heal emotionally before you contemplate being friends with your ex. If it is closure you seek, your ex may not be able to help. Use your friends and your family to lean on until you can get closure on your relationship. Settle any unresolved issues and only then contemplate the "being friends". Before re-establishing contact, take a while to understand your own reasons for establishing this contact. If you're just "checking-up" or trying to get revenge, or wore, win them back, you may want to let some more time pass before you try this.

And once you've decided to be friends, lay the ground rules and stick to them. Don't let an evening out turn into the old familiar "your place or mine" thing, and if you find past feelings resurfacing, leave and go home. Think about whether you want to fall back into the quagmire that you extricated yourself out of after so much trouble. A relationship with an ex will always be a tightrope walk. You just have to make sure you keep your balance steady and your footing secure.

If nothing works and talking with your ex makes you go all mad then stop tapping your foot around with ghosts. Days gone by are dead: bury it and be done with it.
Image: Getty
Read more articles in Sex & Relationships.
For more such stories, Download Onlymyhealth App.
Disclaimer
All possible measures have been taken to ensure accuracy, reliability, timeliness and authenticity of the information; however Onlymyhealth.com does not take any liability for the same. Using any information provided by the website is solely at the viewers' discretion. In case of any medical exigencies/ persistent health issues, we advise you to seek a qualified medical practitioner before putting to use any advice/tips given by our team or any third party in form of answers/comments on the above mentioned website.