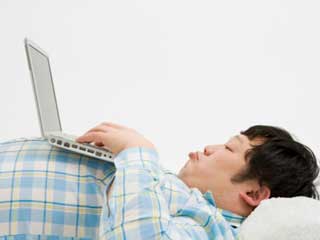 Social networking can do good too. Researchers from Imperial College London have found that the weight loss programs on social networking sites such as Twitter and Facebook can help obese people lose weight.
People who want to shed their weight can actually do it by joining social media. Social networking sites like Twitter and Facebook feature weight loss programs which can help in the global fight against obesity. And we don't day that, research does.

Imperial College London analysed a combined result of 12 previous studies and found that such social media weight loss programmes achieve significant results in helping people lose weight. However, these results are modest.

Developed and developing countries have been at war against obesity since long and the battle continues. Obesity is not an individual issue; it further leads to health problems like diabetes, cardiovascular diseases, cancer and mental health problems. All this jeopardises with the whole countries productivity and raises health services' costs.

Social networking sites are believed to be an aid in providing a community of support from clinicians and peers to people who are overweight so that they get inspired and stay motivated to shed some pounds.




Data from 12 studies across the US, Europe, East Asia and Australia was compiled by researchers. This data had trialled 1884 participants in total through social networking services for weight loss. The consolidated outcomes indicated a collective decrease in body mass index of 0.64.

"One advantage of using social media over other methods is that it offers the potential to be much more cost effective and practical for day-to-day use when compared to traditional approaches," Health policy researcher and surgeon Dr Hutan Ashrafian, the lead author of the study at the Department of Surgery and Cancer, Imperial College London, said.

It is the feeling of being a part of a community that influences people to get attracted towards the support of their peers and clinicians. These social networking weight loss services provide advice from experts and doctors without the person having to go to the clinic. There is no travel cost or inconvenience involved and advice from various clinicians can be acquired from a single platform.

"There are also possible downsides, such as potential privacy issues and a need for the patient to be internet savvy, so it may not be right for everyone," said Ashrafian.

The research was published in the journal Health Affairs.

Image Courtesy: Getty

Read more Health News.