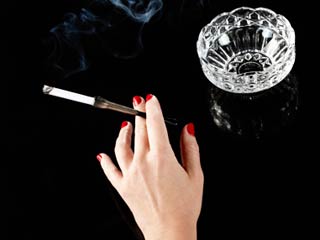 Findings of a latest study showed that long-term smoking can have an effect on the brain by making its cortex thinner.
Findings of a new study revealed that long-term smoking can affect the brain by making the cortex thinner.

The study which was led by McGill University also found that quitting smoking can help restore at least part of cortex's thickness.

It was explained by a team of researchers that cortex was the outer layer of the brain in which critical cognitive functions such as memory, language and perception take place.

Lead author of the study and assistant professor of psychiatry at McGill University, Dr Sherif Karama said that current and ex-smokers with average age of 73 had many areas in the brain with thinner cortex than people who never smoked. People who quit smoking seemed to have partially recovered with cortical thickness in each year without smoking.

In the study it was found that the recovery was slow as ex-smokers who smoked heavily and had quit smoking more than 25 years had a thinner cortex. The researchers added that the cortex grows thinner with normal aging but smoking appears to accelerate the thinning process and a thinner brain cortex is linked with adult cognitive decline.

Dr Karama said that smokers must be aware that cigarettes could fasten the thinning of brain's cortex, which could lead to cognitive deterioration.
Image courtesy: Getty Imags
News source: dnaindia.com
Read more Health News.