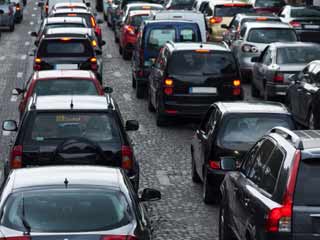 A recent study has shown that harmful air particles around busy roadways can be as dangerous for the heart as is being obese or a smoker.
A new study has cautioned that living near a busy road is as dangerous for heart as is being obese or a smoker.

The researchers believe that the damaging particles in the air caused by traffic pollution could be the reason.

A study was conducted on 1,07,130 women who were 60 years of age on an average. These women had their homes located within 50 meters of a major road which put them at 38 percent higher risk compared to those who had their homes at 500 meters.

It was noticed that every 100 meters closer to the roadways increased the risk by six percent.

During the study, the risk of death caused by coronary heart disease also increased by 24 percent for those who lived near a busy road.

According to the estimates of the Environmental Protection Agency, 35 million people in the US were found to be living within 300 meters of a major road in 2009, and the number keeps growing.

The researchers said that the public's exposure to major roads can be compared to major sudden cardiac death risk factors.

Dr Jaime Hart from Brigham and Women's Hospital in the United States says 'it's important for healthcare providers to recognise environmental exposures may be under-appreciated risk factors for diseases such as sudden cardiac death and fatal coronary heart disease.

'On a population level living near a major roadway was as important a risk factor as smoking, diet or obesity.'
Image courtesy: Getty Images
News source: dailymail.co.uk
Read more Health News.