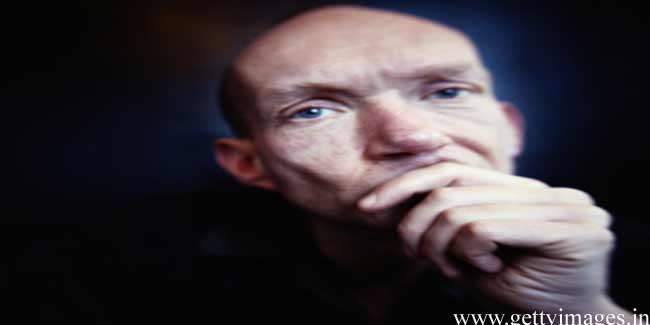 Are you dealing with Baldness? Learn how you can deal with hair loss and minimize its impact.
However insignificant baldness may seem to those who are not afflicted by it, hair loss can eat away a person's confidence and self-worth. Though baldness in itself is not a life-threatening disease, it is a cause of worry and anxiety leading to psychological issues. One of the most important issues surrounding baldness is dramatic loss of self-esteem especially with male-pattern baldness as it strikes early in age causing emotional turmoil which can affect both personal and professional lives. About 40 percent of men will suffer from hair loss, yet it is considered a minority problem and those who suffer from it feel isolated. Since female pattern baldness is more about thinning of hair which happens in her late 30's or 40's, it is not as visible as in the men but can be equally disturbing.
Stress and hair loss

Hair loss is equally stressful to both sexes causing inferiority complex, diminished feelings of attractiveness and social phobia; lower self esteem and body image and increased stress. These psychological issues are influenced by a person's age, marital status and extent of hair loss.
Dealing with stress and hair loss
While it is difficult to come in terms with drastic changes in appearance especially when they are beyond one's control, it is easier if you learn to accept it. Hair does not make a man but a positive attitude and a good personality is all it takes to make you charming. If the condition is not treatable do not lose heart, as all hope is not lost considering so much advancement has taken place in medical field. Not everyone with hair loss is worried about their condition and seeks medical help, they have learned to take it on their stride and face life.
Bald and beautiful
Why not? Think Bruce Willis, Sean Connery, Vin Diesel, Andre Agassi and so on, the list is endless. They are bald and they have the "drool factor" in them! Despite of having no or very little hair on their heads, they exude an appeal which even their full-haired peers do not. Maybe it is the panache with which they carry themselves which makes them so irresistible. Cutting to the chase, baldness need not be an option but can be a choice in itself. Millions of men all over the world spend thousands on hair loss products and restoration surgeries in the hope that hair will make them "wholesome". Though it is perfectly fine if a person resorts to procedures to cover up baldness, it is equally important for the person to realize that acceptance of baldness is equally a good choice (and perhaps healthier choice).


Hair loss and baldness is a gradual yet dramatic change in the appearance of an individual which cannot be just looked over. It is a human tendency to fret over one's appearance and more so over if it is baldness as people relate it to being old, boring, and unmanly but on the other hand they are considered intelligent. Grass does not grow on busy street!
Stress and baldness
Men suffering from male pattern baldness are more prone to depression and anxiety as this condition strikes them early in their age, a time when they are conscious of their self image. Everyone goes through a cycle of emotions due to a change in appearance ranging from denial, anger, solving, depression and acceptance. An individual is in denial when he sees the first signs of balding as he is unable to digest that it can be happening to him. Soon anger takes over because of helplessness of the situation, what adds to it is problem solving – trying various cures.
Depression sets in when realization strikes that not everything is miracle medicine and nothing can completely cure baldness. Acceptance happens when you learn to embrace your "change&rdq...
Read more articles on Hair Loss