Cancer markers are substances, usually proteins, hormones, enzymes, receptors, and other cellular products that are produced by the body in response to cancer growth. These substances are found in the blood and can also be present in the tissue or the cancer itself. Tumour markers are mostly made by normal cells as well as by cancer cells. However, the effect is more when it is produced by the cancer cells. One can find such substances in the blood, urine, stool, tumour tissue, or other tissues. With the help of modern science recently, patterns of gene expression and changes to DNA have also begun to be used as tumour markers.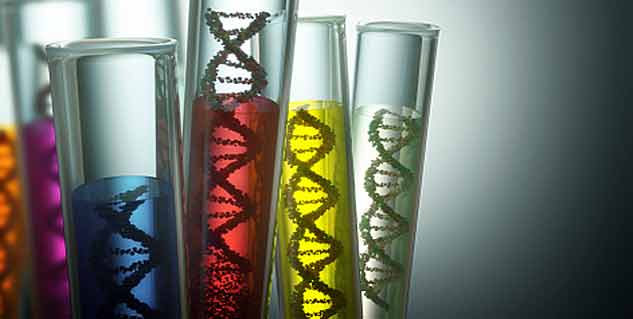 There is no "universal" tumour marker that can detect any type of cancer and there are as many as 20 cancer markers recognised for clinical use. The majority of tumours are used to check on patients for recurrence of cancer after the treatment. Here is a list of a few cancer makers:
Alpha-fetoprotein (AFP) – It is used to help diagnose and guide in the treatment of liver cancer primarily because most patients with liver cancer have higher level of AFPs. Even a type of testicular cancer may elevate this protein in the human body. When the treatment is underway, the AFPS levels are followed to find out how the cancer is responding to the treatment.
Prostate Specific Antigen (PSA) –

This one as the name suggests is a marker for prostate cancer. PSA is a protein made by the prostate gland and the levels of this particular protein often gets elevated in cases of prostate cancer. The PSA levels can also increase due to old age and prostate inflammation. When screening or prostate cancer, a digital rectal exam is done along with the PSA test. This marker is usually used to follow up on men to keep a tab on the recurrence and response of the treatment.
CA-125 – This is used for women to treat ovarian cancer and may also used for post treatment. If the marker level rises then it would mean that this cancer is returning or is not responding. This cancer on the other hand is not used for screening because it is likely to miss the early ovarian cancers. Other problems such as uterine fibroids and endometriosis can cause high CA-125 levels.
CARCINOEMBRYONIC ANTIGEN (CEA) – This is used for diagnosis in patients affected by colorectal cancer. This is used to measure how the cancer is responding to the treatment. This can also elevate in other cancers. Also, used to follow treatment response if the CEA is high during diagnosis.


Image Source: Getty
Read more articles on Understand Cancer