Date desserts surely are a thing to drool for, the scrumptious sweet taste of date desserts is indeed incomparable but have you ever tried tomato and date curry? We bet, no. The authentic Guajarati cuisine is made from fresh pitted dates. As you may be aware, all Guajarati dishes are spicy, sweet and salty all at once.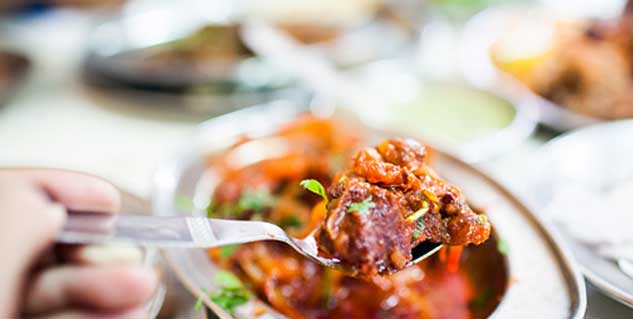 Here is the recipe for lip smacking date and tomato recipe.
Ingredients
Vegetable oil or olive or or any light cooking oil
1 Red onion, cut into wedges
1 ½ tspn of grated fresh ginger
2-3 crushed garlic cloves
1 ½ tspn of mustard seeds
¼ tspn of ground turmeric
1 kg medium ripe tomatoes and remove the center part along with seeds
1-2 cups of vegetable stock
1 ½ tbsp of shaved palm sugar
4 fresh pitted dates cut into small pieces
2 tbsp of chopped fresh coriander
Method
Take a heavy bottomed pan and heat a little oil.
Cook the red onion in it along with garlic and ginger. Keep stirring, don't let it burn.
Now, add the cumin and mustard seeds. Let the aroma of the spices come out.
Add the chili paste and hing powder and turmeric powder, sauté the mixture well.
After the mixture acquires a texture and luscious color, add the tomatoes and a pinch of salt and sugar with a little stock. Sauté for about 10 minutes until the tomatoes become tender. Keep stirring and keep adding the stock. Let the tomatoes and dates collapse.
Your lip smacking Gujarati date and tomato curry is ready.
Garnish with curd and chopped coriander. Serve hot.

Image source: Getty