Chilli chicken with lemongrass is one of the most delectable Vietnam dry chicken dishes. Mainly boneless chicken is used in the dish, however with time the dish has gone through a lot of tweaks and now people cook it with boned chicken too.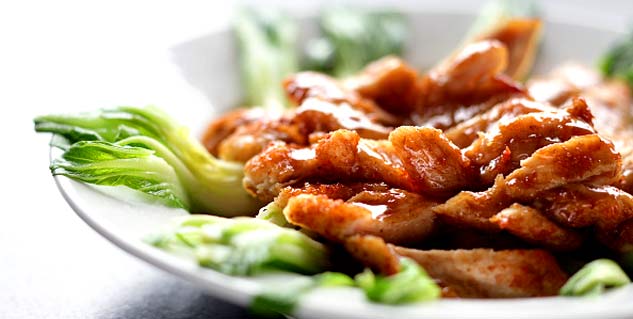 Ingredients to cook chilli chicken with lemongrass
Chopped long red chillies, 1-2
The inner core of lemongrass, finely chopped, 1
Choppedginger
Garlic cloves, 3
Honey, 3 Tablespoons
Mirin, 1 ½ Tablespoons
Fish sauce, 3 Teaspoons
Sunflower oil, 2 Tablespoons
Sliced chicken breast fillets, 700g
Soy sauce, 2 Tablespoons
2 Thinly sliced spring onions
Roughly chopped Thai Basil leaves, ½ cup
Roughly chopped coriander leaves, ½ cup
Thinly sliced snow peas, 200g
How to prepare chilli chicken recipe with lemongrass
Whisk lemongrass, chilly, garlic and ginger into a paste. Now, add the fish sauce, honey, mirin and 1 tablespoon oil and beat it until mixed well.
Take a shallow pan, add 2 teaspoon oil and heat over medium-high heat. Add the half of the chicken and cook for 5 to 10 minutes until the chicken is brown in color and the gravy is glutinous.
You can serve delectable chilli chicken with lemongrass with some rice. You can take normal white rice and just boil them. Chilli chicken with lemongrass tastes better with plain white boiled rice.
Read more articles in Diet & Nutrition.