If you are in the habit of listening to music much of your waking hours, you are perhaps a big fan. However, if you are always tempted to play music in your mp3 player or find it hard to stay without your earphones, you are perhaps addicted to music. While it is not necessarily life-threatening, it can bring damage to your life on a development level.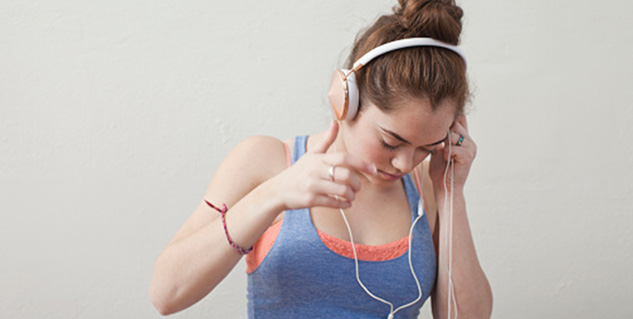 Here are a few tips to help you overcome addiction and lead a happier life.
Track your habits
Keep a log of how much time you spend on listening to music, what makes you want to listen to music, etc. Sometimes, merely writing what's in your mind can help you get a lot of things out of your system.
Learn what causes music addiction
Consider why you are addicted to music or why you are driven to it. Is it because you can't communicate or don't have any friends? Is it because you feel music speaks those words that you want to hear or say but can't really bring yourself to say?
Find out how many hours you spent listening to music
You may have for many days been unaware of your addiction and perhaps come to know of it when a friend or colleague mentioned it. It is very important for you to know or be aware of your behaviour so you can take control of it. When you have put down the number of hours you spend on listening to music, before going to bed, calculate the total time.
Set a target for yourself
Exercising to control your behaviour can help you learn how to overcome addiction. So once you have the total time you spend listening to music, set a target for yourself. Tell yourself to listen to music only during and within the set target time. Once you have reached this target, set a new one. If you cannot meet the target, give yourself an easier one.
Get rid of the earphones
If waking up every day and seeing the earphones makes you feel tempted, get rid of them. If they cost you a lot, let a friend buy them from you or give it to someone who needs it. Handing it over to someone or giving it away will remind you of the tons of work you will have to do to get them back. Thus, helping you fight the addiction.
Get out more
The single best way to over music addition is to get out more. Try and avoid situations where you are more likely to listen to music. Try to use your time to do more productive things. Whatever you plan to do, make sure it is fun and doesn't remind you of music.
Image Source: Getty
Read more articles on Healthy Living