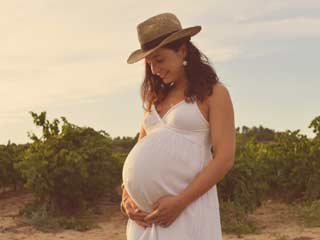 It has been found by a study that women who conceive after the age of 40, are at 16 percent increased risk of giving birth to a child with Down's syndrome. The increasing trend of late marriages and delayed first pregnancy is the reason behi
There has been an increasing trend of late marriages and delayed first pregnancies. According to a study, this raises the risk of babies being born with Down's syndrome. About 40, 000 prenatal screenings that detected the syndrome in foetus were examined for the study. It was conducted by pathology specialist Metropolis Healthcare Ltd.


The study found that a woman who 40 years old at the time of conceiving her first child stands at a 16 times greater risk of giving birth to a baby suffering from Down's syndrome, compared to a woman who conceives at the age of 25.

Out of the 2,996 mothers aged between 35 and 40 years, 21.89 percent tested positive for Down's syndrome during pregnancy, while 7.78 percent of the 9,965 mothers aged between 31 and 35 years had the risk, the survey said.

Down's syndrome is a genetic disorder that causes mental retardation and abnormal physical growth among children and occurs when an individual has a full or partial extra copy of chromosome 21.

It increases the risk of congenital heart defects, respiratory, hearing problems, childhood leukemia, and thyroid conditions and affects about one in 800 babies worldwide. In India, every year, more than 23,000 babies are born with Down's syndrome.

October is observed as Down's syndrome awareness month globally.

Source: The Health Site
Image: Getty

Read more Health News.