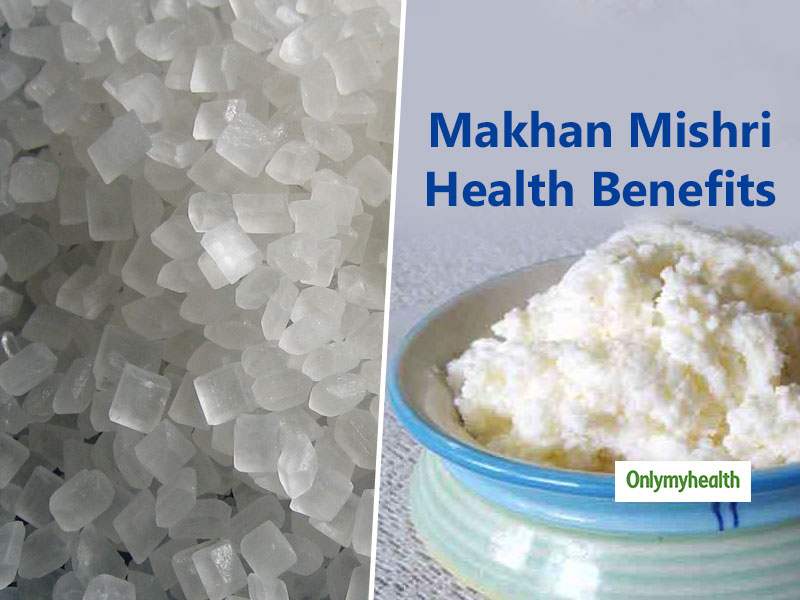 White butter, also known as maakhan or makkhan, is known as Lord Krishna's favourite food. With Janmashtami, it is important to stock up on some makkhan to offer to the diety as bhog.
During Janmashtami, a festival celebrating the birth of Lord Krishna, makhan mishri is often served. It is a well-known Indian traditional mixture which possesses a variety of health benefits apart from being a high-calorie food.
Makhan Mishri is known to be Lord Krishna's favorite food and many of you must be specially preparing it for 'bhog' of Lord Krishna on this special festival of Janmashtmi. Makhan Mishri is a mixture of fresh white butter with a sprinkle of coarsely ground mishri. It is first offered to Lord Krishna and then distributed it to others as prasadam.
Some of the health benefits of Makhan mishri are: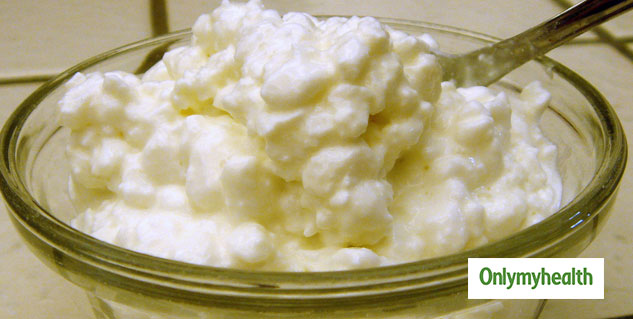 LUBRICATION OF JOINTS
Consuming the mixture of makhan mishri every day in the morning helps in the lubrication of joints and prevents stiffness.
IMPROVES EYESIGHT
Also Read: Dried Fruits or Fresh Fruits – What's Better For You
Being a rich source of B-carotene, makhan mishri helps in improving eyesight.
TREATS PILES
Makhan mishri acts as a laxative agent and hence helps in the treatment of piles.
FOR NATURAL GLOWING SKIN
The application of Makhan and mishri together on the skin gives the skin a natural and glowing effect.
Also Read: Gluten-Free Craze: An Over-Hyped Anti-Wheat Scam
TREATMENT OF MOUTH ULCERS
Applying makhan mishri on mouth ulcers regularly gradually shrinks the ulcers.
GROWTH AND DEVELOPMENT OF CHILDREN
Consuming Makhan mishri everyday helps in mental growth and development. It is also known to enhance and sharpen memory.
HELPS CURE SORE THROAT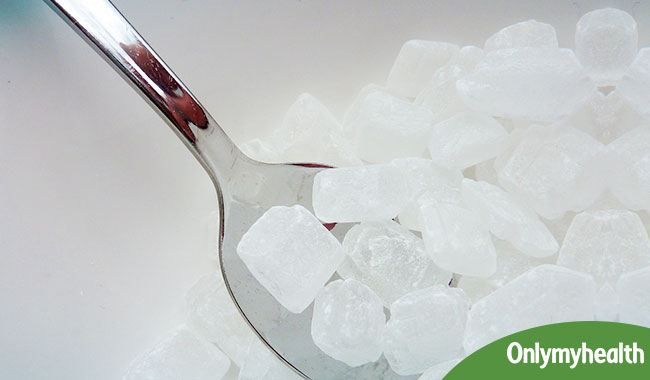 Makhan mishri promotes immunity. You will be fascinated to know that it provides a refreshing effect and thus helps in curing a sore throat.
PROMOTES DIGESTION
The digestive properties of mishri start the process of digestion immediately. Hence, having makhan mishri after a meal helps promote digestion too.
ENERGY BOOSTER
Apart from its refreshing taste, makhan mishri provides a boost to energy as well.
(With inputs from Ms. Mansi Chaudhary, Senior Dietician, Fortis Hospital, Shalimar Bagh)
Read more articles related to Healthy Diet