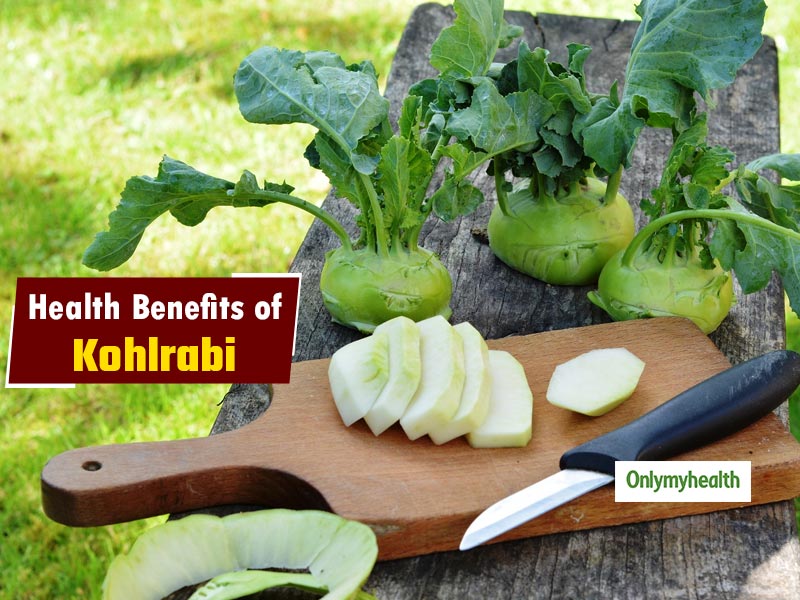 Packed with vitamins, minerals and beneficial nutrients, kohlrabi is all set to change your body. Read to know all about this vegetable of cabbage family ....
Kohlrabi also known as German turnip is a variety of wild cabbage. You may have spotted this in the vegetable market but is used rarely. It comes in the family of cabbage, kale, brussels sprouts and broccoli. So its taste is somewhere between cabbage and broccoli. It is widely used in Europe and Asia since long and is known widely for its several health benefits.
Know The Vegetable - Kohlrabi?
Kohlrabi resembles a turnip. Its leaves, stem and bulb can be consumed raw or steamed. Kohlrabi is packed with vitamins, minerals and many beneficial components. Some of the nutrient inside kohlrabi are: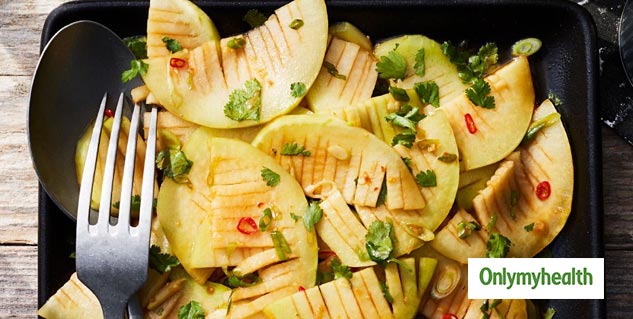 It is rich in calories
It has low quantity of carbohydrates
It also contains a good amount of fibre
It contains protein too
kohlrabi is one of the richest source of Vitamin C
It also contains Vitamin B6
Kohlrabi has potassium, magnesium and manganese
It is rich in folate, which helps in growth and repair of blood cells
Health benefits of Kholrabi
Also read: 1500 Calorie Diet Plan: Lose Weight By Following This Effective Diet
From protecting the immune system and blood cells to to improving digestion, kohlrabi has it all. It iis consumed as an appetizer in some countries. Also, it a part of the Kashmiri cuisine for its several health benefits.Some of the health benefits of kohlrabi are:
Improves metabolism: Rich source of vitamin B, kohlrabi plays a good role in the regulation of enzyms in the body, which results in a better metabolism.
Helps in weight loss: Kohlrabi is rich in dietary fibre and low in calories, which makes you feel fuller for longer duration and has properties to regulate metabolism. This sums up in aiding weight loss.
Improves immunity: The nutrients present in Kohlrabi is helpful for your immune system. Rich in vitamin B6 and vitamin C, kohlrabi is effective in red blood cell development, protein metabolism and proper immune functions. Vitamin B6 is the main nutrient involved in building white blood cells that is helpful in fighting foreign invasion on your body triggering healthy immune system.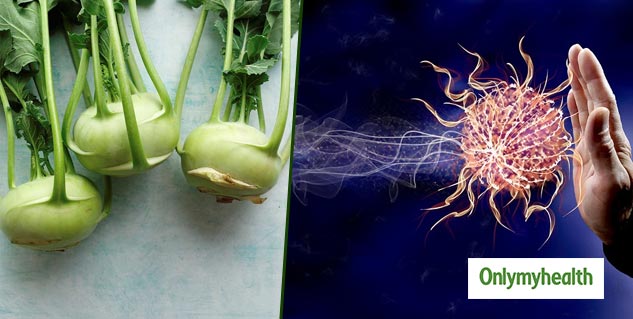 Aids digestion: It is a great source of dietary fibre, which ultimately supports digestive health. Kohlrabi can be helpful in reducing cramps, eliminating constipation, bloating and irregular bowel movement. It is beneficial for maximising nutrient intake capacity of your body while also improving quality of gastrointestinal system.
Also read: Kombucha Tea Benefits: 6 Health Benefits of this Lesser-Known Beverage
Improves heart health: Powerful plant compound in kohlrabi makes it perfect for lowering the risk of heart diseases. It has the ability to widen blood vessels, reducing inflammation. It has anthocyanins, which helps in regulating blood pressure and reduce the risk of heart attack.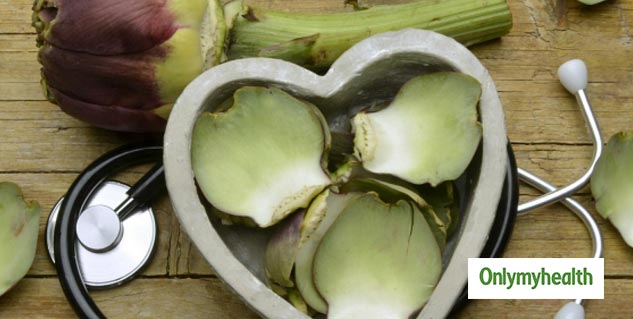 Makes you disease resistant: Kohlrabi is rich in antioxidants, which can be effective to keep various diseases at bay. It has anti-cancer properties also. So if you want to stay healthy and avoid diseases, add kohlrabi to your diet.
Eye health: Kohlrabi is rich in vitamin A, which makes it absolutely perfect for the eyes. It helps in muscular degeneration and eliminates cataract diseases. It also helps in preventing oxidative stress and helps in keeping the vision healthy.
Read more on Healthy Diet