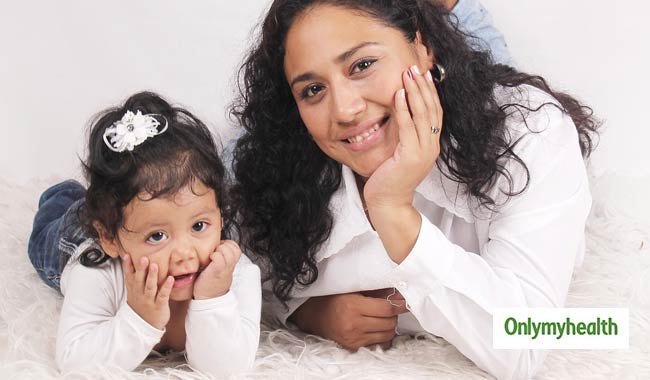 Nutrition has a significant role to play in the growth and development of a child starting from the time the baby is in the womb of the mother. One of the major concerns of parents today is what nutritional interventions are needed for their
Nutrition has a significant role to play in the growth and development of a child starting from the time the baby is in the womb of the mother.
One of the major concerns of parents today is what nutritional interventions are needed for their child's brain health.
Understanding the Brain Function
The brain is a complex organ that is a seat of cognition and controls the functioning of the entire body. It undergoes rapid development from birth to 3 years – producing millions of nerve connections every day. The brain's capacity is 90% developed before a child reaches 6 years of age.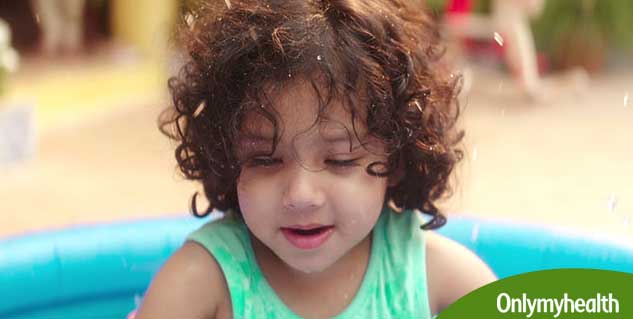 Nutrition for the Brain
During the formative years, normal brain development requires macro and micronutrients in the right amount and proportion to be supplied through the diet. Studies have shown that a diet deficient in nutrients such as iron, vitamin B12 and iodine can retard cognitive and motor skills. Various other nutrients including choline, zinc, folic acid and DHA are required for early brain cell development. Deficiencies, especially of DHA in early childhood can reduce cell size and multiplication affecting effective communication.
Understanding the Role of Essential Fatty Acids (EFAs) particularly DHA in Brain Function
EFAs are types of fats that are essential in the diet because they cannot be made in the body. They are needed for building cells, regulating nerve impulses, strengthening the heart and immune system. They have a significant role in active brain function and retina (eye) development.
EFAs include omega-6 (linoleic acid) and omega-3 (linolenic acid).
There are 3 types of omega-3 fatty acids:
ALA (alpha linolenic acid)- is plant based found in flax seeds, walnuts, kale, soy, wheat, bajra, mustard oil, almonds, green leafy vegetables
DHA (docosahexaenoic acid)
EPA (eicosapentaenoic acid)
Experts have researched that DHA is a major structural component of the brain (60%) and retina (50%). The brain grows at a remarkable speed in the first few years of life and accumulates DHA upto 4gms by the time the child is 4 years old. There is sufficient evidence that DHA has anti-inflammatory properties and is crucial for speedy nerve transmissions through effective synapses necessary for cognition. It boosts immunity and vision, improves learning, memory and behavior.
Many well conducted studies in animals and humans have concluded that DHA deficient diets impair learning and memory and that higher DHA in the diet of children results in better brain function especially cognition and vision.
The baby depends on the mother for its supply of DHA. Omega-3 deficiency in mother can lead to DHA deficiency in the baby's brain. Evelyn Tribole, MS, RD, author of 'The ultimate omega-3 Diet 'has said 'Children require omega-3 fatty acids the same way they require vitamins.' She further suggests that DHA is needed for brain development the same way calcium is required for bone growth.
Optimize Intake of DHA
DHA and EPA can be found in fatty fish (salmon, rainbow trout, herring, mackerel), sea algae but not much in plant sources.
Plant sources contain only ALA found in walnuts, flax and other plant foods, which can be converted to DHA, though it is an inefficient process with a conversion rate of about 1-9% only! Getting the right amount of DHA from the daily diet is not easy.
Parents often ask if their child is getting enough DHA. Recognizing the crucial role of DHA in brain development, manufacturers have incorporated DHA into infant formulas and baby foods. One example is 'Junior Horlicks' which not only has DHA (rich algae oil) but also other brain nutrients which help in brain development. It has Protein, calcium and other macronutrients as well for physical growth. It is important to include protein along with DHA for brainpower. Protein and DHA shakes may be included in breakfast every day.
Junior Horlicks has launched a new campaign around active brain and active childhood. Take a look here.
Disclaimers:
Junior Horlicks is a nutritional food powder which as part of a balanced daily diet helps meet your child's nutritional requirements.
This product is not an infant milk substitute or infant food for less than 2years old.
#Brain Nutrients ( iron, zinc, iodine, choline, DHA and B group) as a terminology has been collectively used to depict the nutrients having a role in brain function and development.
1Brown T el al. Brain development during the preschool years.Neuropsychol Rev. 2012 ; 22(4): 313–333
Author: NEERAJ DHINGRA
Senior Nutrition Consultant & Health Educator with over 20 years of experience
Member, Indian Dietetic Association
Professor Clinical & Therapeutic Nutrition
Formerly Member, Technical Resource Group on Lifestyle Diseases, Govt of India
Senior Nutrition Consultant for Commonwealth Games,Sports Authority of India
Senior Nutrition Consultant, Air India
Health, Nutrition and Wellness writer
Disclaimer
All possible measures have been taken to ensure accuracy, reliability, timeliness and authenticity of the information; however Onlymyhealth.com does not take any liability for the same. Using any information provided by the website is solely at the viewers' discretion. In case of any medical exigencies/ persistent health issues, we advise you to seek a qualified medical practitioner before putting to use any advice/tips given by our team or any third party in form of answers/comments on the above mentioned website.