American pharmaceutical company Johnson and Johnson's subsidiary unit sold 3600 faulty hip implants in India. This came in light with the report produced by the Ministry of Health and Family Welfare. The company has been asked by the government to give 20 lakhs to give to all the patients as compensation.
Hip replacement surgery removes damaged parts of a hip joint and replaces them with new, man-made parts. The objectives of the surgery are to relieve pain, help the hip joint work well and improve walking. The hip joint is located where the upper end of the femur, called the femoral head, fits in a socket in the pelvis to allow a wide range of motion.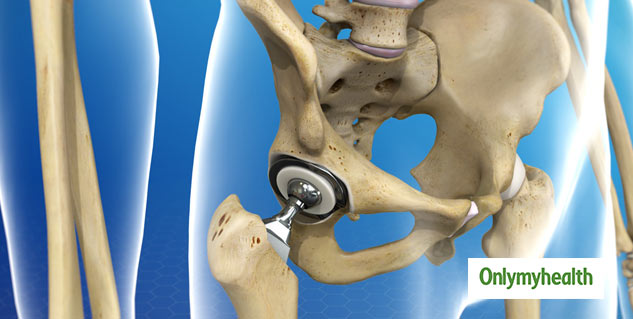 Also read: Hip Replacement Ups Cancer Risk
Who should undergo Hip Replacement Surgery?
One of the most common reasons for a hip replacement surgery is osteoarthritis. Your doctor might also suggest this surgery if you have:
Injury of the hip joint
Osteonecrosis (a disease that causes the bone in joints to die)
Bone tumours that break down the hip joint

Rheumatoid arthritis

(a disease that causes joint pain, stiffness, and swelling)
Treatment of Hip Replacement Surgery
Some of the treatments that your doctor might suggest include:
Physical therapy
Medications
Walking aids – cane, for example
These treatments might help decrease hip pain and improve its function. Despite taking these measurements, you might feel the pain and it might make the daily activities a problem. If the problem persists, your doctor might you for an x-ray. If the X-ray shows any damage then your doctor would recommend a hip replacement surgery.
Your doctor might suggest you otherwise if you have a disease that causes severe muscle weakness, Parkinson's disease, a high risk of infection or poor health.
Read more Health News.
For more articles, download OnlymyHealth app.