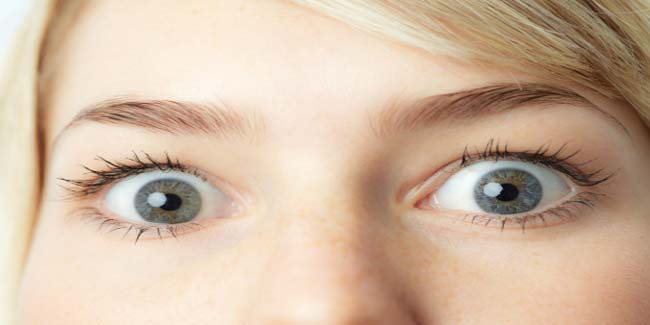 It is important to wear the right size when it comes to clothes, however this is even more important when it comes to undergarments.
Ill-fitting bras and tight panties can cause a range of problems including constricted breathing, back pain and restricted circulation to muscle strain and irritable bowel syndrome. Some studies suggest that wearing a bra that does not fit can damage your health.
According to a study conducted by U.S. scientists, the odds of getting breast cancer increases dramatically in women who wear bras for longer periods. The survey showed that women who had breast cancer were also reported to be the ones who wore bras more than 12 hours a day.
The study concluded that constricting effect of bras tends to suppress the lymphatic system below the armpits causing a blockage in internal network of vessels which is supposed to flush toxic wastes from the body. When these toxins begin to accumulate in the breast tissues, they create an environment in which cells can turn cancerous.
Problems caused by Ill-fitting Bras
Breathing Problems
Ill fitting bras can put stress on bones and muscles which can cause breathing problems. Ill fitting, tight and underwired bras support the breast by pressing on the rib cage which in return restricts breathing and puts pressure on the diaphragm.
Irritable bowel syndrome
Fashion bras can be more harmful than conventional ones as the former constrict the rib cage by several inches to even impact digestion. Irritable bowel syndrome and constipation are a result of ill-fitting bras that constrict the digestive process by putting pressure on diaphragm.
Circulation problems
Constant use of sports or tight-fitting bra can also cause circulatory problems if the elastic around the rib cage is too tight.
Back pain
Ill-fitting bras can choke the back causing severe back pain. A badly fitting bra could not provide sufficient support causing muscles to tighten.
Similarly, compression undergarments or control-top pantyhose have a downside as well. The tight undergarments on the lower abdominal region and the upper thigh can lead to a condition called meralgia paresthetica, which is the irritation of the nerves in the front and outer aspects of the thigh.
Image Source: Getty