Healthy diet is essential for asthma patients as it helps in reducing hyperactivity of the immune cells. In this manner, healthy food options make immune cells less reactive to air pollution and allergens. Adequate diet also contains specific nutrients that helps in neutralising free radicals produced, therefore, improving function of the lungs. This way severity or frequency of asthma attacks is reduced.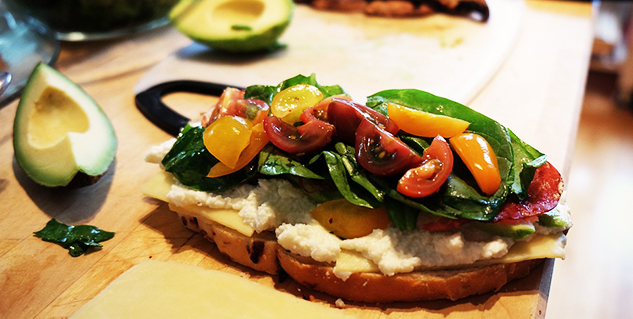 A platter of green vegetable salad with a dressing of virgin olive oil, baked oily fish, steamed vegetables and ripe fruits are the examples of healthy diet options for asthmatics. On the other hand, among incorrect dietary habits for asthma patients are consuming more salty dishes, vegetable oils and meat products.
Healthy diet options for asthma patients
Common perception of asthma is that it is a genetic disorder, which cannot be managed by dietary changes. Although factors like restricting inflammation also have an impact on the condition. Doctors also believe that there are certain foodstuffs that have an influence on severity of asthma. Therefore, healthy diet is a requisite of an asthma treatment procedure.
Mentioned below are some healthy diet options for asthmatics:
Grains
Asthma complications increase with increase in intake of calories. High calorie foods such as meat and poultry alleviate health concerns for asthmatics. Calories from cereal, rice, nuts, starches and vegetables offer protection against wheezing caused by asthma. Asthmatics should increase intake of whole grains like whole-wheat bread, brown rice, oatmeal, whole-grain cereal and whole-wheat pasta.
Vitamins
Deficiency of vitamins A and C in diet is identified as a trigger of asthma. Several studies also recommend diet high in both vitamins A and C for asthma patients. Vitamins A, C and E helps in cleaning of immune system as these reduce tissue damage and inflammation in the airways. Among rich sources of vitamin A are cheese, eggs, milk, yogurt and fishes (salmon, herring, anchovies and tuna). Whereas rich sources of vitamin C are fruits and vegetables, especially kiwi fruit, oranges, broccoli, sprouts and sweet potatoes.
Fatty acids
Omega-3 fatty acids provide several health benefits, whereas omega-6 fatty acids worsens the asthmatic condition. Omega-3 fatty acids decreases the inflammation rate, therefore, lessens the severity. Foods rich in omega-3 fatty acids are olive oil, fish, canola and walnuts.
Image: Pixabay