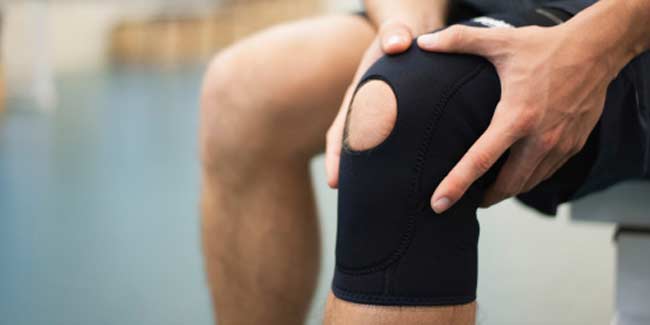 Chronic inflammatory demyelinating polyneuropathy (CIDP) causes weakness and numbness of sensory function in legs and arms. Its treatment at an early stage is very necessary to eradicate the disease completely.
Chronic inflammatory demyelinating polyneuropathy (CIDP) is rarely occurring, symmetrical, and sensory-motor neuropathy disorder. It occurs on both side of the body and is considered to be the chronic variant of Guillain-Barre syndrome (GBS).
Difference between CIDP and GBS
Both the diseases mainly differ on the basis of their beginning, course, and prognosis. CIDP keeps progressing over the time and is relapsing in nature. The symptoms of the disease may reduce with time however, it follows a course of progression which leads to severe functional disability.
Causes of CIDP
CIDP, which is also sometimes referred as chronic relapsing polyneuropathy, is basically caused by damage to the myelin sheath (the covering around nerve fibers) of the peripheral nerves. The disorder may occur to any gender at any age but, young men are more vulnerable to it.
Symptoms of CIDP
The symptoms of CIDP start with a tingling sensation, numbness, or weakness in toes and fingers and then progresses to arms and legs. Also, the patient can feel loss of tendon reflexes, fatigue, and abnormal sensations.
Treatment for CIDP
Almost 10 per cent of the patients die when the disease is left untreated. The remaining patients suffer from prolonged and serious disabilities. The main treatment for the disorder is oral steroid therapy which has been seen to give effective results within three weeks.

The results of oral steroid therapy are sometimes very dramatic and it has shown its full effectiveness when done on infants and children. The biggest drawback of the therapy is that it has to be continued for many years. Also, the disease may relapse as soon as the patient stops the medication.

Patients who do not respond to steroids can try cytotoxic medication like azathioprine.

Apart from this, CIDP patients can also try plasma exchange and intravenous high-dose immunoglobulin infusions.
Prognosis for CIDP
The disorder progresses differently in different individuals. In some patients, the disease may not stay for long and recovery may take place quite soon. While in some patients, the recovery may take place with some relapses in between. The disease can be cured when the treatment is initiated at an early stage. Treatment at an initial stage is also recommended to prevent the loss of nerve axons.

There are many research programs going on around the world on various disorders of nervous system, including CIDP. The researches are aiming at spreading more awareness about the disease and its prevention.
Image courtesy: Getty Images
Read more on Chronic Inflammatory Demyelinating Polyneuropathy.