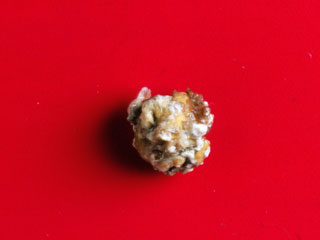 Researchers have discovered a great news for patients with kidney stones:a drug that dissolves the stones inside the body.
Kidney stones are infamous for being the most dreaded medical problem among people. It is a disease that may require the patient to seek surgery if the normal course of drugs does not work. But, with the latest developments in the discovery for drugs, it has been found that those drugs that are used for managing epilepsy and leukemia can also work in dissolving kidney stones.
The drugs that are used for treatment of the diseases mentioned earlier are trichostatin A and Vorinostat, both of which the researchers say are capable of bringing down calcium and magnesium levels in the urine up to 40-50 percent. Magnesium and calcium compose most of the kidney stones.
"It is now being researched if these drugs can be used to cure kidney stones as they affect the magnesium and calcium levels exclusively present on kidney cells," said Jianghui Hou, Assistant Professor of Medicine, Washington University.

The researchers have successfully tested smaller doses of the drug on mice and have found no trace of any side-effects. Tests on human being are yet to be carried out, but they are highly optimistic about getting positive results on the same. It is believed that this will help a lot of people from going in for surgeries to remove kidney stones.

Kidney stones tend to be genetically linked and affect a large section of the population all over the world. Those people who suffer from this condition tend to be generally advised to drink large quantities of water as well as prevent accumulation of the minerals in the organs. Doctors said that this can prevent the formation of stones substantially.

The study has been published in the journal of the American Society of Nephrology.
Article source: Thenewsreporter
Image courtesy: Getty
Read more Health News.