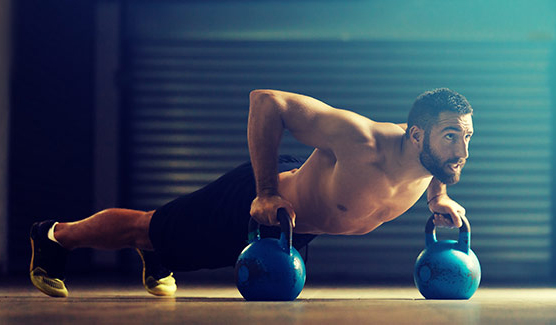 Move over primitive and traditional workouts, fling the bar bell away for now. Master the art of using a kettle bell for exercises, as it works on the larger muscles and helps to lose weight.
Move over traditional gym equipments, the barbell, the dumbbell, the weights and the machines. Now we have the kettle bell, easy to carry, easy to move, easy to keep, and apparently very good for your physique.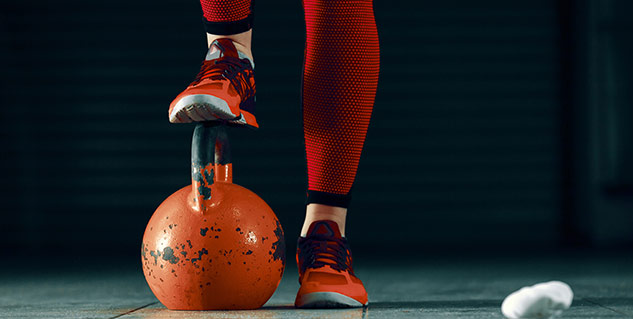 Kettle bells are here for good, because exercise performed with them makes use of your joints and engages the larger muscles of the body. This helps in burning calories faster than traditional work outs working on your isolated body parts. Kettle bells take care of all the aspects of fitness for you, kettle exercises for beginners include strength, power and endurance. This is why using a kettle bell is of such great help. For beginners who have been trying to lift weights in the gym and getting little result, this is the right time for you to pick up a kettle bell and master the movements. Include a kettle bell to your gym routine with these four simple moves, kettle bell exercises, a beginners' guide.
Dead Lift with Kettle Bell
This is a very easy to do kettle bell exercise for beginners. Working on your hamstrings, glutes and back muscles, and the dead lift when done with a kettle bell can prove to be of immense help. Keep the bell on the floor in front of you and stand with your feet wider than the shoulder width, remember to keep your toes turned out. Then you should squat down and pick the bell and stand up. Drive through the heels and always keep your chest up and your back straight. Carefully squeeze your butt on top and then return to the ground until the bell is again back at your feet.
Swinging the Kettle Bell
An exercise that will help your lower back and hips, you should start this with your feet wider than your shoulder width and with your toes pointed out. Keep the kettle bell on the floor in front of you and then grab it. You should keep your arms loose and move your hips back and change to a standing position. Then you could bend your knees and use your lower back and hips while swinging the kettle bell two inches forward and then push it back through your legs. Once again swing forward and push the kettle bell out until you have your arms parallel with the floor. The good news is that kettle bell exercises for beginners can be done at home too.
Squat Thruster with Kettle Bell
Here is a classic inclusion in the kettle bell exercises for beginners' guide. It works on your shoulder, quads, hamstrings and glutes. For this you would require two kettle bells, for one in each hand keeping the rack position. The rack position requires you to grip the two kettle bells firmly by their handles and pull your fists to your chin while keeping the elbows straight down. You need to make sure that the kettle bells are resting along your outside forearm. Keep your arms tucked in close and squat down and the drive the bells over your head while standing. Repeat.
One Arm High Pull with Kettle Bell
Here is a kettle bell exercise to work on your lats, biceps and glutes. You should once again stand with your feet at shoulder width apart. Get the kettle bell from in front of you with one hand while the other should hang in front of your body, keep your arms straight. Then bend your knees only slightly and use your power from legs and your biceps to jerk the kettle bell rapidly up the middle of your body which would lead with your elbow and go until your hand, at the eye level.

With time people have changed their preference when it comes to working out, there are a lot of new ways to work out, and kettle bell is one such way. The above given kettle bell exercises for beginners are a great for anyone to start with. The best part is that this is a great way, and is most beneficial for those trying to lose weight.

Image Courtesy: Shutterstock
Read more articles on Exercise & Fitness.
For more related articles, Download OnlymyHealth App.