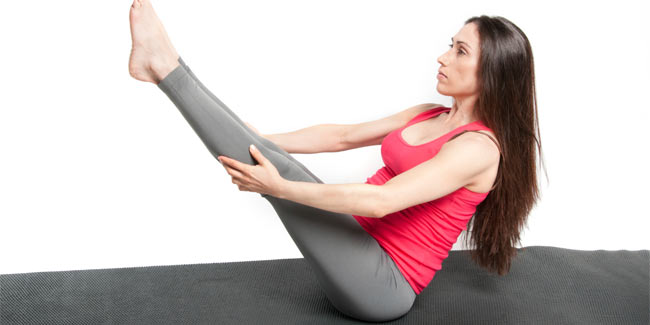 Kegel exercises can help you prevent or control urinary incontinence and other pelvic floor problems. Learn how kegel exercise helps pregnant women.
Pregnant women may experience at least some degree of urinary incontinence, which is mild and infrequent for many but can be severe for others.


Kegel exercise is one of the ways that can help mothers-to-be control urinary incontinence. The exercises help tighten and strengthen the muscles in the pelvic floor besides improving the function of the urethra and rectal sphincter. Behavioural methods such as timed voiding and bladder training are among other methods a pregnant woman can treat the condition of involuntary loss of urine.
[Read: What cause Urinary Incontinence]
How Kegel Exercises are performed

Squeeze the muscles you would use to stop your urine. In the process, your belly and hips should not move.
Hold the squeeze for 2 seconds and relax for the same time.
Do the exercise at least 10 times in one session. Three sessions in a day (in the morning, afternoon, and at night) are a must for a positive outcome.

These exercises can be performed while you are at work, or travelling to a random place or even when you are sitting at your desk. Kegel exercises are also done in combination with biofeedback techniques to see if the exercises are working. The biofeedback technique enables one you see, feel or hear when an exercise is being done correctly. Moreover, elaborate devices are used in order to measure the pressure of the bladder and abdominal muscles. Some health practitioners may also recommend using weighted cones to perform kegel exercises.
[Read: Treatments of Urinary Incontinence]
How Kegel Exercise helps pregnant women

Urinary incontinence during pregnancy is mainly a result of weak pelvic muscle control. Kegel exercises and training pelvic floor muscle can increase urine control (pelvic floor control) by strengthening of pelvic muscles. The strengthened pelvic floor muscles support the urethra, bladder, vagina, penis, uterus and rectum.

Besides preventing accidental leakage of urine from the bladder, these exercises also promote healthy bowel movements. Women who do these exercises on a routine are more likely to improve, and even treat their incontinence. Moreover, they can reduce their chance of urine leakage after delivery.

Some women experience a positive change in a few weeks while for many it may take months. One must stick to the exercise routine even when nothing seems to happen.

When to consult the physician

If you have a bladder problem that persists for more than five weeks, you must talk to your doctor. Involuntary loss of urine or accidental leaking of urine could be a sign of another bladder related problem, which needs to be taken care of.
Read more articles on Pregnancy.